Ad Blocker Detected
Our website is made possible by displaying online advertisements to our visitors. Please consider supporting us by disabling your ad blocker.
If you're wagering on March Madness odds, you're far from alone. Earlier this week, the American Gaming Association released research that shows 68 million U.S. adults – 26% of the adult population – plan to partake in NCAA Tournament betting. The total anticipated amount bet is a whopping $15.5 billion.
Plenty of that, of course, will be in the form of the ever-popular bracket contests. But with the continuing expansion of legal sports betting across the USA, more and more bettors are taking that avenue, an estimated 31 million this year.
So where are those bets going on the first-round games and in the March Madness championship odds market?
Let's jump into several NCAA tournament betting nuggets, with insights from WynnBet senior trader Motoi Pearson and savvy college basketball bettor Andy Molitor, among others.
RELATED: Odds for every first-round game
Making Moves
Pearson pointed to a few first-round games that bettors – including sharp gamblers – have taken interest in at WynnBet. That includes No. 13 seed Louisiana vs. No. 4 seed Tennessee in the Midwest Region and No. 12 seed Charleston vs. No. 5 seed San Diego State in the South Region.
"Tennessee started at -10 and is now at -11, and San Diego State started at -4.5 and is now at -5," Pearson said. "Those saw immediate action when the lines dropped on our end."
Both those matchups are on Thursday. Pearson also pointed to a couple of underdogs getting attention.
"Montana State, which started at +9 and is now +8.5, and Missouri, which started at +2 and is now +1.5, have been [among] a few 'dogs that moved on our end," Pearson said.
Missouri, the No. 7 seed in the South, meets No. 10 Utah State on Thursday. Montana State, the No. 14 seed in the East, faces No. 3 Kansas State on Friday.
And professional bettors are on the No. 7 seed in the Midwest Region.
"Texas A&M -3 and on the moneyline has been the sharper side, but we've seen buyback on Penn State at +3.5," Pearson said of the Thursday night matchup.
Alabama, Houston, Kansas, and Purdue selected as 1-seeds for NCAA Tournament | THE HERD
Jason McIntyre and Colin Cowherd react to Alabama, Houston, Kansas, and Purdue selected as 1-seeds ahead of the 2023 NCAA Tournament.
More Sharp Sides
With all the anticipation building up for March Madness, there's nothing quite like when the first game tips off – particularly at a Vegas sportsbook. It's exhilarating.
In the case of West Virginia vs. Maryland – the No. 9 vs. No. 8 matchup in the South Region – Molitor is especially enthused. The Mountaineers and Terrapins lift the lid on the Big Dance in a 12:15 p.m. ET meeting Thursday.
"I'm excited to watch Maryland-West Virginia right off the bat," Molitor said. "It's an 8 vs. 9 that looks close on paper, but may be an early indicator of just how tough the grind of the Big 12 season was. West Virginia had a much tougher strength of schedule, both in and out of conference. If senior guard Erik Stevenson gets going for the Mountaineers, they can win and cover this one pretty easily and start the yearly conversation about how quickly all the Big 10 teams will be heading home."
The four matchups pitting No. 12 seeds vs. No. 5 seeds are getting plenty of attention from bettors, too. Every year, those contests are looked at to provide a modest upset or two.
Among this year's 12-5 crop is No. 12 VCU vs. No. 5 St. Mary's in the West Region – although the game is being played in Albany, N.Y. Virginia Commonwealth is certainly a trendy play on the March Madness odds board, but Molitor likes the favorite.
"The St. Mary's-VCU game is very interesting, with two very good defenses taking the floor. It's looking like a Friday night Ivy league matchup, with its minuscule total, now down to 122.5 in some shops," Molitor said. "The Gaels had a very nice season, but the last thing we saw was Gonzaga throttling them in the [West Coast Conference] title game."
Indeed, St. Mary's got drubbed by Gonzaga 77-51 back on March 7. For Friday's meeting with VCU, St. Mary's was as low as a 3.5-point favorite, but is now up to -4 and even -4.5 at some sportsbooks.
"Money is pushing the Gaels up as the week has gone by, and I tend to agree," Molitor said. "We saw what VCU looked like against top-end defenses in some early losses to Memphis and Arizona State."
Built for the Futures?
Prior to Selection Sunday, Molitor felt Creighton, San Diego State and TCU would be good under-the-radar plays in the March Madness championship futures market. He still likes the Bluejays, Aztecs and Horned Frogs, though not as much after seeing the path that lies ahead.
"I still like Creighton, especially at some of the longer numbers from earlier in the year. But they ended up in the Alabama/Baylor/Arizona region, and I don't have a ton of hope for them now," Molitor said. "The same goes for San Diego State, which would play Alabama in the Sweet 16.
"TCU did end up in a region with a bit of a susceptible top seed in Kansas, but would likely need to get past a peaking Gonzaga team and UCLA as well."
Since Selection Sunday, Molitor added one team to his March Madness title portfolio.
"While the number has gotten a little shorter, I still like the Texas Longhorns, and they can be found at 15/1," Molitor said. "It's a decent draw for them as a two seed, after a great March that saw them defeat Kansas twice and win the Big 12 Tournament. I honestly think their path to the regional final is easier than that of the Midwest Region's top seed, Houston.
"The Longhorns are playing hard for Rodney Terry. They score in a variety of ways and have really seen the defense come together over the past few weeks."
I Like Big Bets and I Cannot Lie
As many people already know, Jim "Mattress Mack" McIngvale has a handful of high-dollar bets on Houston to win the national championship. The sportsbooks that took Mack's action are certainly underwater on the Cougars and are rooting for ostensibly any other team to win the championship.
But there are some other major wagers out there on March Madness futures odds. Caesars Sports reported the following plays:
$10,000 on St. Mary's +8000 (potential win $800,000)
$50,000 on Tennessee +1500/$15,000 on Tennessee +1600, from the same bettor (potential win $990,000)
BetMGM noted the following championship bets:
$10,000 on Gonzaga +2500 (potential win $250,000)
$10,000 on Kansas +900 (potential win $90,000)
$1,000 on Texas A&M 125/1 (potential win $125,000)
Then there's this action at Caesars, which would be wildly entertaining if it even survives this weekend: A Virginia customer wagered a total of $1,127 on Oral Roberts to lift the trophy. The bettor put $917 on the Golden Eagles at 1500/1, $200 at 750/1, and a very modest $10 at 1000/1.
If Oral Roberts makes an insane Cinderella run from the No. 12 seed in the East, that bettor's profit would be a whopping $1,535,500.
"With Oral Roberts, people remember a few years ago when they made that Sweet 16 run, so they know how to play tournament basketball," Caesars assistant director of trading Adam Pullen said. "A lot of bettors are going to be looking for a long shot, especially after St. Peter's last year. And Oral Roberts' record stands out, as they went undefeated in conference play."
Indeed, the 12th-seeded Golden Eagles (30-4) went 18-0 in Summit League regular-season play, then swept through the three-game conference tourney. Still, it's a long way to April 3, starting with a Thursday night game against fifth-seeded Duke, a perennial national championship contender.
It is one of those 12 vs. 5 games, though. So maybe Oral Roberts keeps that ticket alive with an early upset. We'll all be watching. Enjoy the Madness of the first weekend!
Patrick Everson is a sports betting analyst for FOX Sports and senior reporter for VegasInsider.com. He is a distinguished journalist in the national sports betting space. He's based in Las Vegas, where he enjoys golfing in 110-degree heat. Follow him on Twitter: @PatrickE_Vegas.
Top March Madness betting stories:
Play FOX Super 6 every week for your chance to win thousands of dollars every week. Just download the Super 6 app and make your picks today!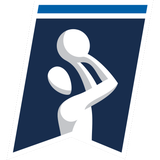 Get more from College Basketball Follow your favorites to get information about games, news and more