Ad Blocker Detected
Our website is made possible by displaying online advertisements to our visitors. Please consider supporting us by disabling your ad blocker.
Eric Williams
NFC West Reporter
John Lynch understands that his San Francisco 49ers have built a roster capable of hoisting the Lombardi trophy. But so far, the 49ers have failed to get the quarterback position right.
San Francisco played four different quarterbacks last season and finished the year in the NFC Championship Game with running back Christian McCaffrey taking snaps at the most important position on the field.
With a talent-rich roster capable of winning it all, GM Lynch and head coach Kyle Shanahan must do their best to make sure the team has insurance at quarterback for the 49ers to reach their full potential.
Tom Brady anyone? Lynch said this week at the NFL Scouting Combine in Indianapolis that the 45-year-old quarterback coming out of retirement for a second time is wishful thinking.
"I sent him a text when he retired," Lynch said. "He was a teammate for about three weeks at one point, so I sent him a text — just congratulations on one of the greatest careers that I've ever seen in any sport. And I wished him the best, so we'll leave it at that."
For now, San Francisco will start off where it began a year ago, with former first-round draft choice Trey Lance penciled in as the team's starting quarterback once offseason work starts in two months.
Of course, the North Dakota State product suffered a season-ending broken ankle in Week 2 against the Seattle Seahawks that required two surgeries to fix. Lynch said Lance is on the mend, and the GM has been watching the 22-year-old from his office window working on the field. Lynch indicated during the combine that Lance should be fully cleared by the start of organized team activities in May.
"I'm watching Trey out there taking drops each day," Lynch said. "I don't see a limp. It's not to say he's 100 percent, but he's really recovering well and doing a really nice job. He did start throwing here recently.
"Trey's rehabbing extremely well. He did have that secondary procedure. It wasn't really a setback. One of the plates was kind of giving some interference with some of the tendons — stuff above my head. But they took care of it, and he seems to be doing really well. We're happy for him."
Lance is the likely starter because last year's revelation, seventh-round selection Brock Purdy, probably will not be healthy enough to start the regular season. The Iowa State product played well as the starter during the second half of the year. However, a torn ulnar collateral ligament in his right elbow suffered early in San Francisco's humbling NFC Championship Game loss to the Philadelphia Eagles has Purdy out.
Initially reported as a six-month recovery, Purdy received a setback when Texas Rangers team doctor and orthopedic surgeon Dr. Keith Meister told the 23-year-old quarterback he would have to wait for inflammation in his elbow to subside before having surgery.
The surgery to repair the torn elbow ligament, originally scheduled for Feb. 22, has been pushed to next week at the earliest, which means Purdy likely will not be fully healthy for the start of the regular season.
"That's a tough decision to make, but I really appreciate the courage and the conviction to make that decision," Lynch said about Purdy. "It's all about the best outcome. Is it ideal? No, for a variety of reasons, time being number one. You want every waking minute that you have, but ultimately, he's [23] years old. We want the best outcome."
According to Lynch, re-signing Jimmy Garoppolo as a stopgap will not be an option this season, which means Lance will likely get another opportunity to show he can be the guy to lead San Francisco to the Super Bowl.
With a team on the brink of the big game, let's take a look at San Francisco's offseason.
Three hot issues
1. Can the 49ers keep their QBs healthy?
A priority for San Francisco this offseason will be making sure players like Lance and Purdy are fully healthy, along with working to keep them that way during the regular season.
"Early in my career, I struggled to stay healthy, and then I hit an eight-year stretch where I didn't miss a snap," said Lynch, a Hall of Fame safety. "So sometimes you just have to go through that. … That's the biggest challenge. We have a team that's ready to go now. [Lance] has to get out there and play. Brock got that opportunity this year. He grabbed it, and he did great things. We'll see at some point how we get Trey that opportunity because we very much believe in who he is as a person and who he is as a quarterback."
Lynch said Lance handled the adversity of his injury well, staying engaged during the year. Lance was the first person to talk with Purdy when he came off the field after series during the game, according to Lynch.
The 49ers also need to have a plan in place in case Lance and Purdy can't stay healthy. Whether that means bringing in a veteran quarterback familiar with Shanahan's scheme like Matt Ryan or selecting a quarterback in the draft, San Francisco can't get into a dire situation at the quarterback position like they had in the postseason.
Lynch also talked about the potential for carrying a third quarterback on games days in 2023.
"I was in some meetings where the league discussed potential solutions for third quarterbacks," Lynch said. "But the reality is it's very few and far between where those instances happen.
"So, we'll see and yeah, we may have to look into the quarterback market in addition to Brock or Trey to insulate ourselves from whatever may happen."
2. Sign Nick Bosa to an extension
The reigning Defensive Player of the Year enters the final season of his rookie deal, which is scheduled to pay him $17.8 million in 2023.
San Francisco will certainly work to set up an extension this offseason that pays Bosa among the top defensive players in the league.
"It takes time, it takes patience, and it takes persistence," Lynch said about getting Bosa signed at the end of the season. "And we'll have that on our side.
"He's pretty chill about the whole thing, and I think with that in mind and each of us wanting the same thing, we'll be able to come to an agreement."
Nick Bosa wins the "NFL on FOX" DPOY
Niners edge rusher Nick Bosa won the "NFL on FOX" Defensive Player of the Year Award presented by Mark Sanchez and Chris Myers.
3. Rebuild chemistry on defense behind new DC Steve Wilks
The 49ers had the top-ranked defense in the league last season, led by DeMeco Ryans. But with the Houston Texans hiring Ryans as that team's head coach this offseason, the 49ers will transition to former Carolina Panthers interim head coach Steve Wilks as the new leader of their defense.
Lynch said San Francisco will keep the foundational principles in place that has made the 49ers one of the best defenses in the NFL, year in and year out. And Wilks will have some of the best defensive players in the NFL in linebackers Fred Warner and Dre Greenlaw, safety Talanoa Hufanga and Bosa.
Top free agents hitting the open market
The 49ers have 23 players set to hit free agency when the new league year begins March 15. San Francisco has about $6 million in cap space, so Lynch and Shanahan will have to be prudent in which players they want to keep in the fold or sign in free agency.
Players like right tackle Mike McGlinchey, a pending unrestricted free agent who played solid last year, might be too expensive for San Francisco to bring back. The same could be said of cornerback Emmanuel Moseley and Garoppolo. Veteran kicker Robbie Gould, who turns 40, also could be headed to another team. Gould is an impressive 29-of-29 on field goals in the postseason, but the franchise tag for kickers is $5.4 million and the 49ers may have other pressing needs to address.
Other possible targets for the 49ers in free agency:
DT Greg Gaines: The Washington product can play both defensive tackle positions inside and is a pretty good run stuffer.
K Eddy Pineiro: He made 33 of 35 field goals (94%), including a long of 54 yards for the Panthers last season. Pineiro also had a 55% touchback rate.
QB Joe Flacco: The 38-year-old signal-caller played in a similar scheme with the New York Jets and would provide a veteran presence in the quarterback room. Flacco visited San Francisco as a potential backup to Garoppolo two years ago.
San Francisco and the draft
The 49ers currently have 10 picks in this year's draft, but no first- or second-round picks because of their trades for McCaffrey and Lance.
The first pick for San Francisco is at No. 100 in the third round. According to Tankathon, the 49ers have the No. 28th-ranked draft capital in the NFL.
However, San Francisco has one of the most talented rosters in the league and can use the draft to take a shot at more developmental prospects who could help them down the road or create more depth at thin positions.
The Niners expect young players such as defensive lineman Drake Jackson and cornerback Deommodore Lenoir to take another step in development in 2023.
Possible targets for the 49ers heading into draft:
TCU QB Max Duggan: At 6-foot-2 and 200 pounds, Duggan is physical and completed 64% of his passes, with 32 touchdowns and just eight interceptions in leading TCU to the CFP title game.
Alabama OL Emil Ekiyor: Three-year starter at guard for the Crimson Tide, but at 6-foot-2 and 310 pound could slide inside to play center at the next level.
Iowa CB Riley Moss: The 6-foot-1, 200-pound Moss totaled 11 interceptions and 26 pass breakups in four years with the Hawkeyes.
Florida A&M DE Isaiah Land: The lanky edge rusher was productive in college, finishing with 19 sacks and 25.5 tackles for loss in 2021.
Eric D. Williams has reported on the NFL for more than a decade, covering the Los Angeles Rams for Sports Illustrated, the Los Angeles Chargers for ESPN and the Seattle Seahawks for the Tacoma News Tribune. Follow him on Twitter at @eric_d_williams.
Top stories from FOX Sports:
FOLLOW Follow your favorites to personalize your FOX Sports experience

San Francisco 49ers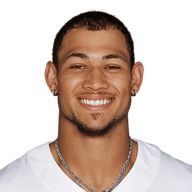 Trey Lance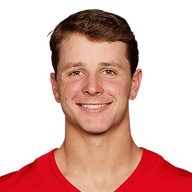 Brock Purdy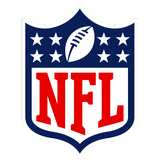 Get more from National Football League Follow your favorites to get information about games, news and more