Ad Blocker Detected
Our website is made possible by displaying online advertisements to our visitors. Please consider supporting us by disabling your ad blocker.
This being Tony Awards night, we asked drama, music and choir directors from area high schools to tell us about the play or musical they've gotten the biggest hoot out of putting on over the years.
Arcola's production of 'Law and Order: Fairy Tale Unit.'

Provided

Arcola
"One of the most memorable productions for me was our spring play in 2019 called 'Law and Order: Fairy Tale Unit' by Jonathan Rand.
"This one-act play took two familiar genres — fairy tales/nursery rhymes and police dramas — and combined them to great comedic effect.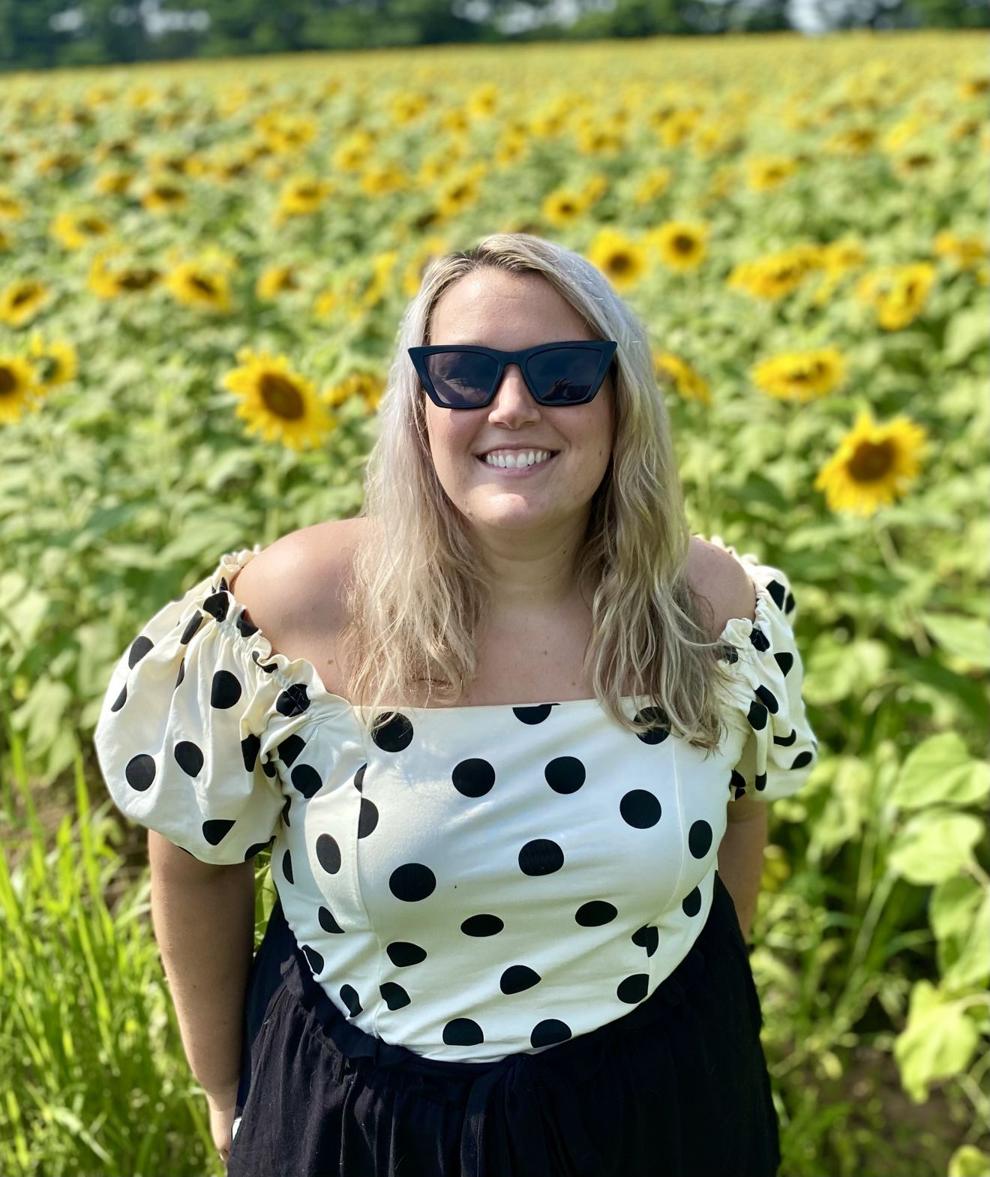 Breanne Reinhard
"Elements of the original characters were present in their new roles as law enforcement, witnesses or potential suspects — for example, Detective Cindy was missing a shoe, and her partner, H.D., was sporting a broken arm, as they were based on Cinderella and Humpty Dumpty, respectively.
"As a drama director, it is a joy year after year to see my vision come to life on stage, but without a doubt, the best part of my job is seeing the amazing work my student actors do in breathing life into their roles and adding their own creative twists to the characters."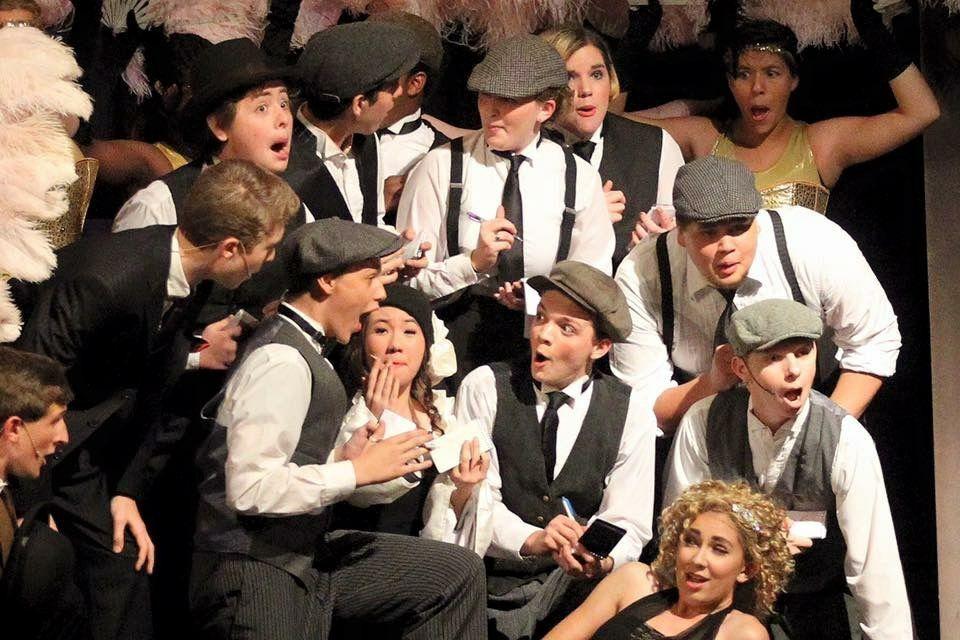 Champaign Central's production of 'Chicago.'

Provided

Champaign Central
"We have been lucky enough to bring two productions to nationals. Our most recent one, 'Chicago,' had a platform with the pit on top and lights that would face the audience for certain scenes to create dance silhouettes.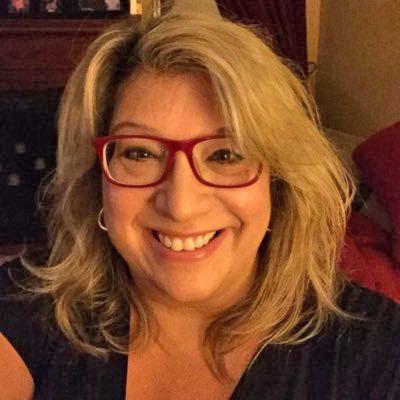 LaDonna Wilson
"We also had a suspended lyra for the hanging scene of the character Hunyak. Hunyak is a Hungarian convict who is the first woman to get the death penalty in Cook County. We played a mournful Hungarian operatic piece as the actor, Omer Barkan, did an aerial routine.
"When we were at Central and at nationals, the audience gasped at her death. This scene was closely followed by the character Amos holding a ridiculously long note in the song 'Cellophane.' When Will Kanter and Josh Harris held that note, the audience exploded at nationals, long before the end of the note.
"These are memories that made everyone proud to represent Illinois on the national stage."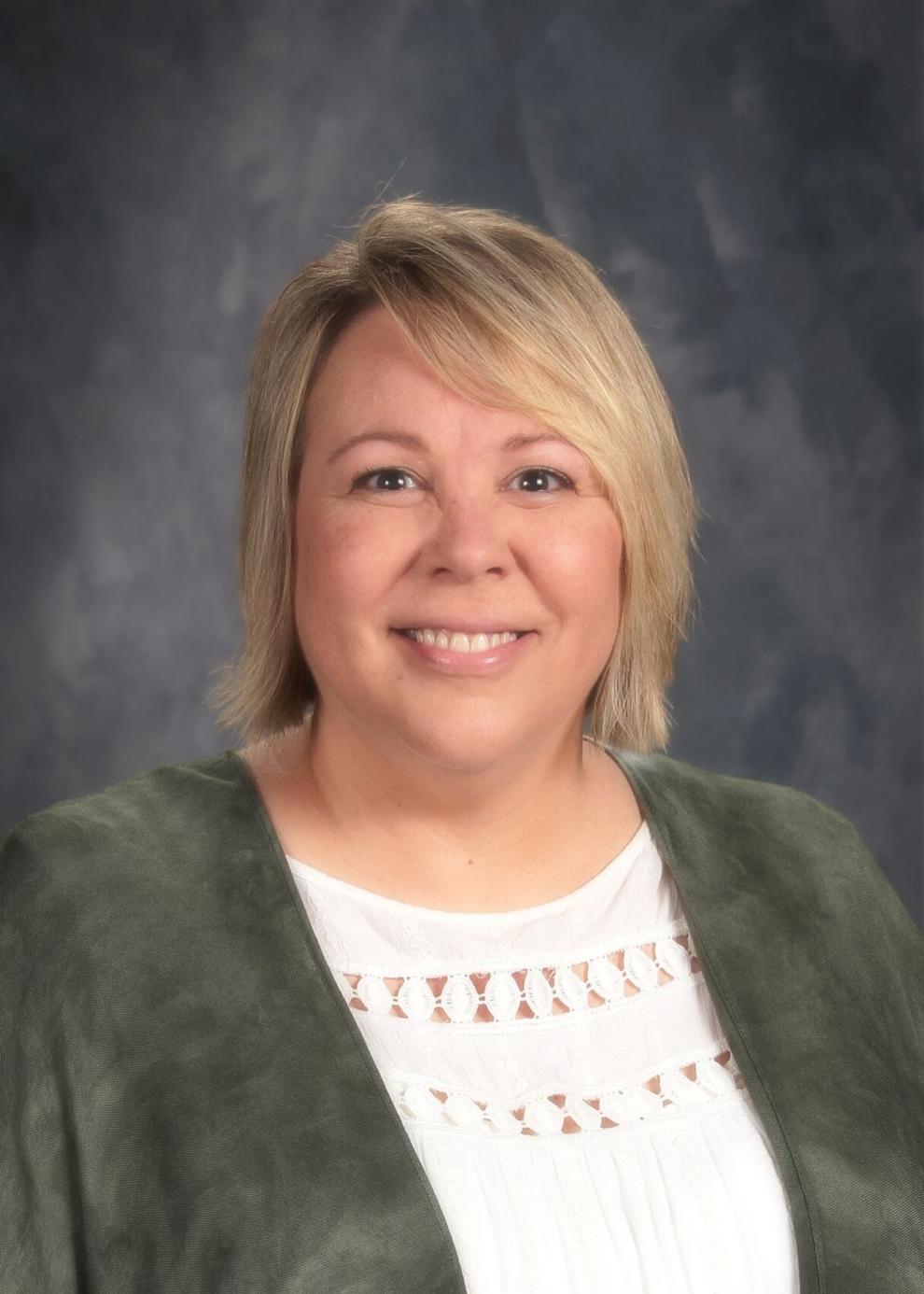 Nicki Graham
Monticello
"Monticello High School presented 'Mamma Mia!' in March of 2020. We had been rehearsing all over the school for the past two months because our auditorium was in the middle of a complete renovation.
"As these things go, the finish date was pushed back a few times, and we were unable to get our set constructed until about a week before the show. Those first few rehearsals were so stressful, but then opening night rolled around on March 5th, and it was magic.
"I don't think I'll ever forget the thrill of seeing our cast on the stage with state-of-the-art lights and sound and a beautiful set designed and built by student and parent volunteers. Listening to the crowd's reactions through the show that night and then watching each performance get better and better — well, I don't quite have the words.
"What made this show even more special was what came after. The following week, we left for spring break and wouldn't return to school until the fall due to COVID. So many schools around us had to cancel their spring productions. Honestly, I think we were one of the last schools to present our show before everything was shut down.
"This just makes the memories even more special. I often think about 'Before COVID' and 'After COVID' when I think about memories. This was one of the last 'regular' moments before everything changed — and I'll never forget it."
Kendall Huffman
ALAH
"Several years ago, ALAH performed a play called 'Beautiful, Crazy,' where a young man put together an ultimate scheme to get a young girl to like him. This show was such a blast to put on for a couple of reasons.
"We had such a great cast, and the characters were so zany; it was a blast to see these young actors take so much time and energy to perfect their characters.
"The cast also performed in such a professional manner despite some missteps; at one point, the curtain was pulled up just a little too early to expose a veteran cast member finishing up a costume change, and this cast member just went with it and totally made it work."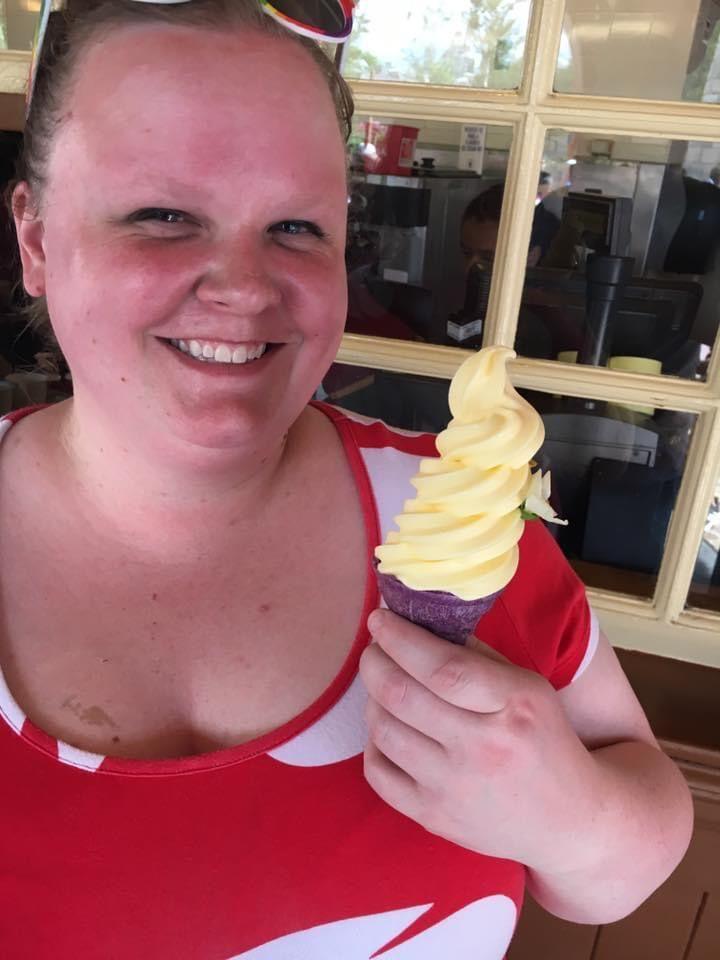 Lauren Shumate
Salt Fork
"We've had two outstandingly funny shows at Salt Fork High School. One was called 'Interruptions' by Burton Bumgarner, in 2017, and the other was 'Rhonda's High-Class Roadkill Chili' by Dwayne Yancey, in 2019.
"'Interruptions' was the story of an author who was trying desperately to get his new book written but kept getting interrupted. Some of the interruptions included a Girl Scout, a pro wrestler, a pizza delivery girl and a plumber. The absurdity of all of these characters really played nicely. And it was always fun watching one actor break a prop glass bottle over another actor's head.
"'Rhonda's' was the story of a woman who wanted to win something in life and outshine her husband's permanent Christmas light display. During all of this, a UFO hunter visited and tried to get the Christmas lights to signal to aliens that they were there and ready for conversation.
"The absurd amount of Christmas lights and watching our lead actor 'make' fruit salad by smashing melons with a sledgehammer definitely made for an entertaining evening.
"This show was also special for Salt Fork because it was the world premiere for this particular script."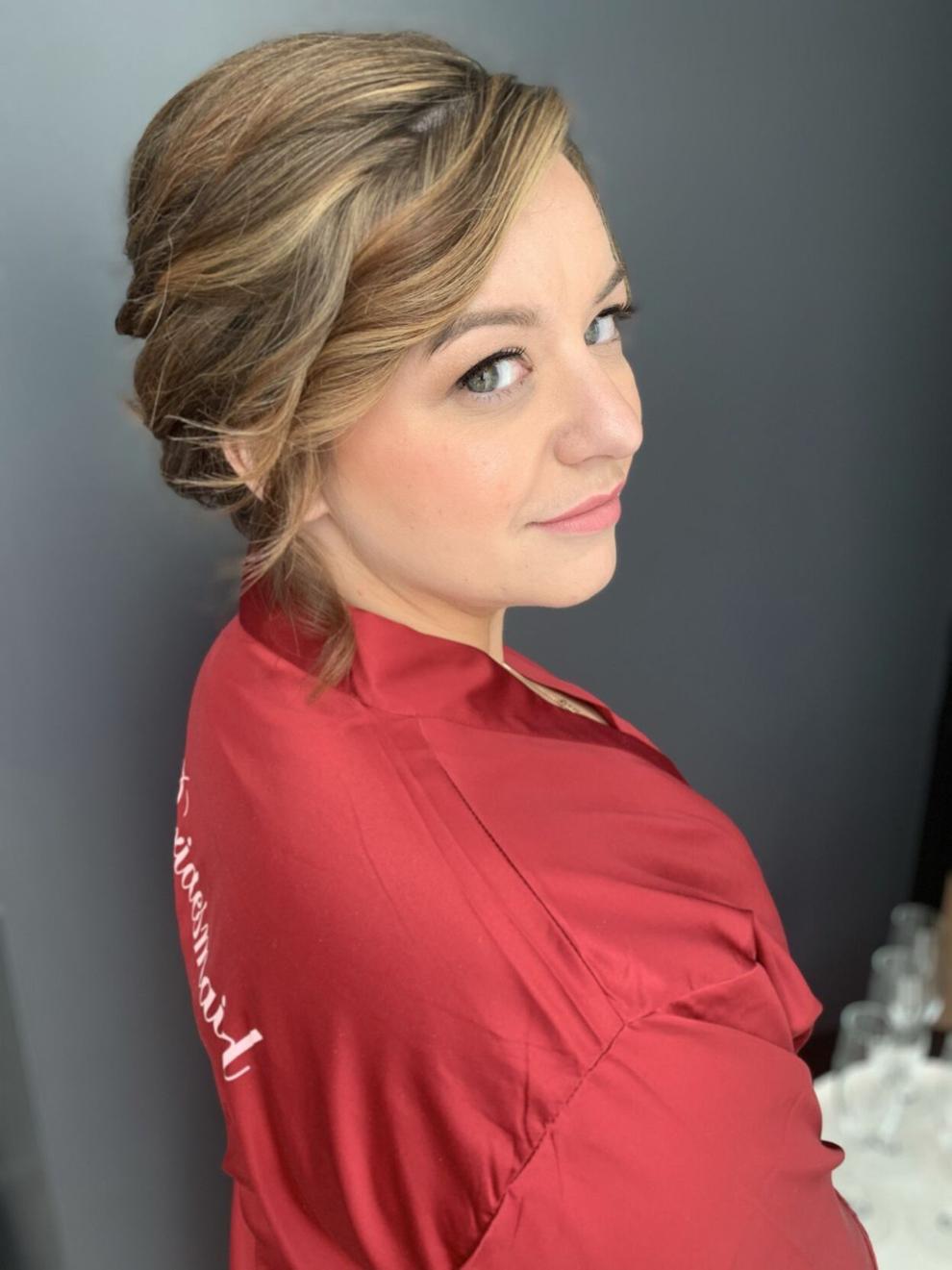 Alyssa Pavlakis
Urbana
"I would say my favorite show we have done thus far is 'Theory or Relativity.' I loved it because we took a show with very little to go off of and truly made it our own.
"Through our lighting, staging and movement, we made a story come alive in a way it had not before. It was also really funny to get to know such a small and talented cast."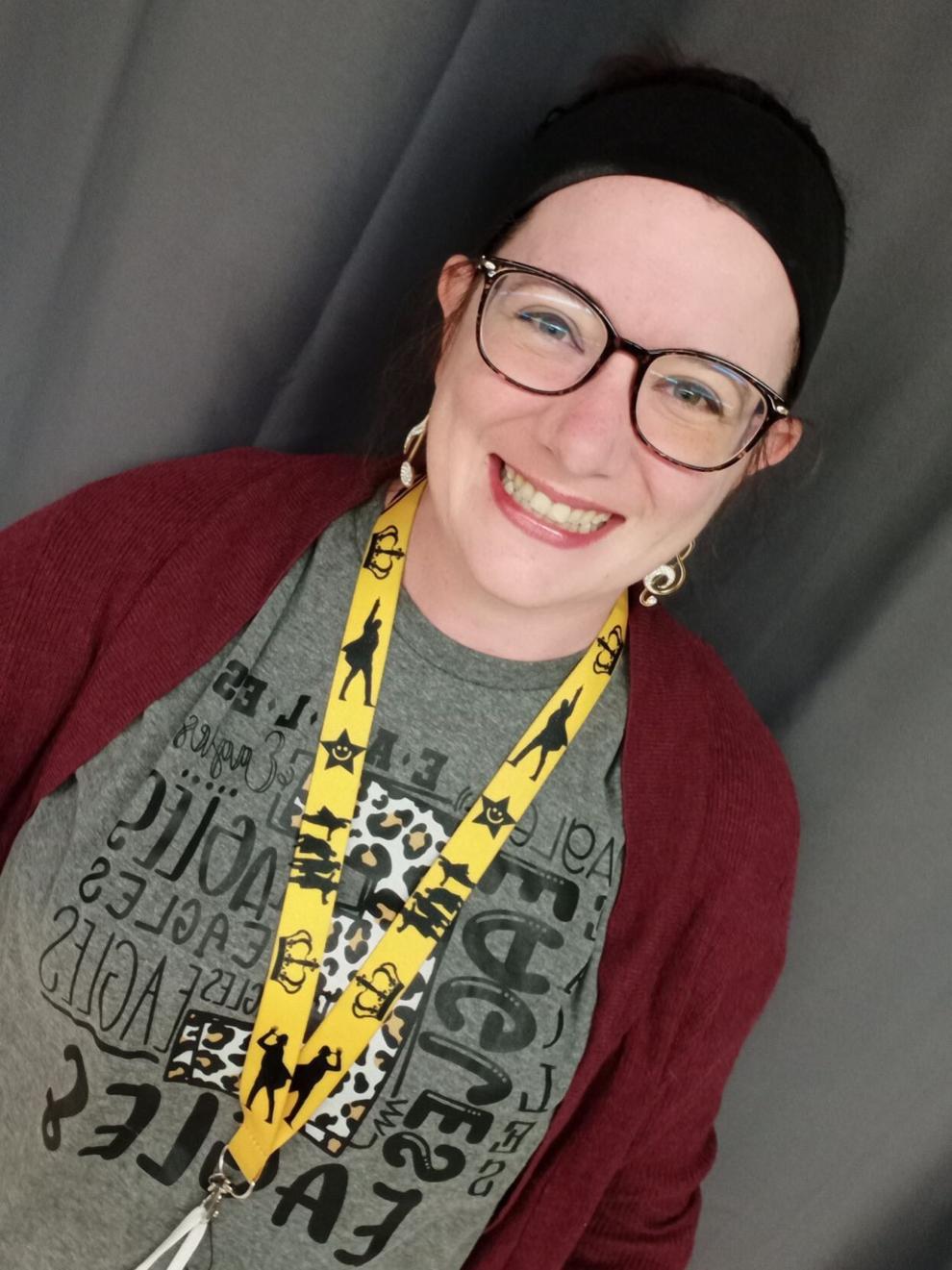 Grace Ecker-Howes
DeLand-Weldon
"Our production of 'Legally Blonde: The Musical' was a blast to produce and the students did an outstanding job. Two things stand out in my memory.
"Our Professor Callahan was also our UPS guy as well as Dewey, which made for some rather interesting costume changes.
"It was also our wig show, as many of our principal cast needed different hair colors and styles to get them into character.
"Between the wigs and the costume changes, there was never a dull moment during that production."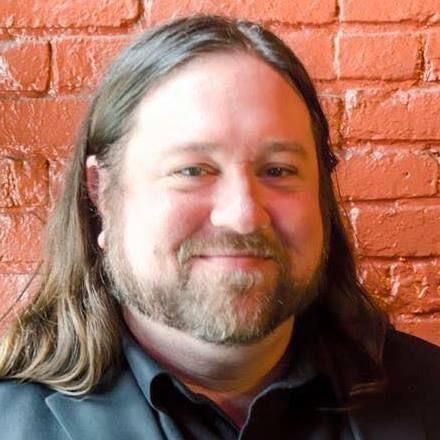 Mikel Matthews
Rantoul
"One of my favorite shows we put up at Rantoul Township High School was probably one of our 'Commedia dell'Arte' performances.
"It's an Italian form of improvisational theater where the actors learn archetypal roles and the script is essentially a series of paragraphs saying what generally needs to happen during the show.
"The actors are able to improvise their way through, guided by what they know needs to happen and how these archetypes interact. Seeing them start to take ownership of the stage and really work with each other is amazing.
"The first year, when the students were trying out the various masks for their characters, I switched up a mask for Harlequin to see if something else would work. It was like taking a treat away from a puppy.
"The change in her was immediate and when I told her to take the first mask she'd used, she came alive again.
"She used that mask in her senior pictures four years later."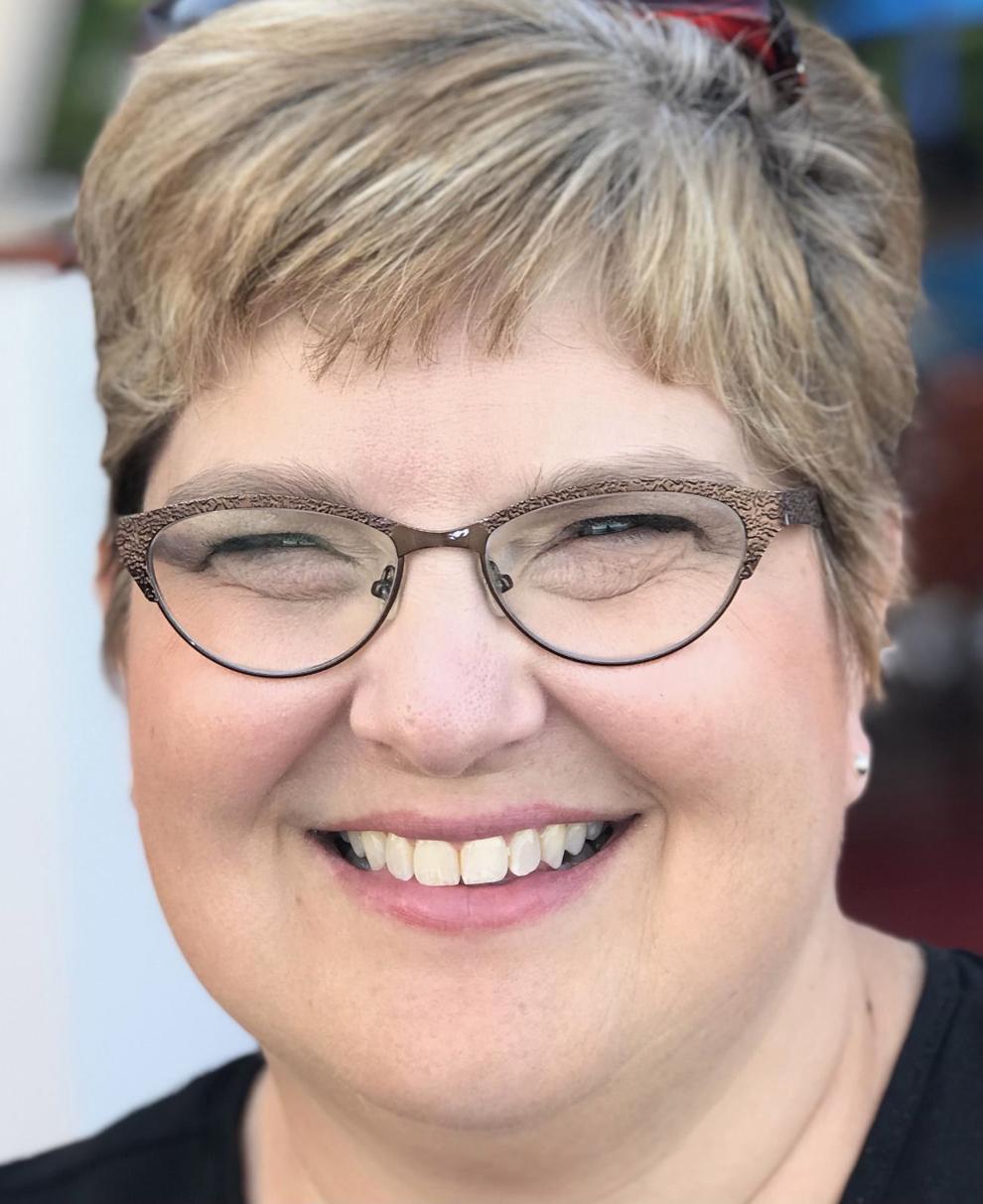 Ellen Howie
In charge of musicals at Westville
"My favorite musical that I directed at Westville High was 'Singing in the Rain.' If you have never seen it, it is an older musical set in the 1920s, right before movies went from silent to 'talkies.'
"The musical takes you through what that time was like with a funny twist of an actress whose speaking voice is awful. In order to compensate for this awful voice, they make her lip sync to someone else talking and singing, which doesn't always go so well.
"My absolute favorite parts of 'Singing in the Rain' are when the sound and the video do not match up, making the words not match the characters 'speaking,' and when the character Cosmo does a slapstick comedy routine while singing the song 'Make 'Em Laugh.'
"This was my first musical that I directed and I inherited some fantastic talent, making it easy to pull off.
"I think it will always be my favorite. Although our show this year is 'Nunsense II' and I think it may come close."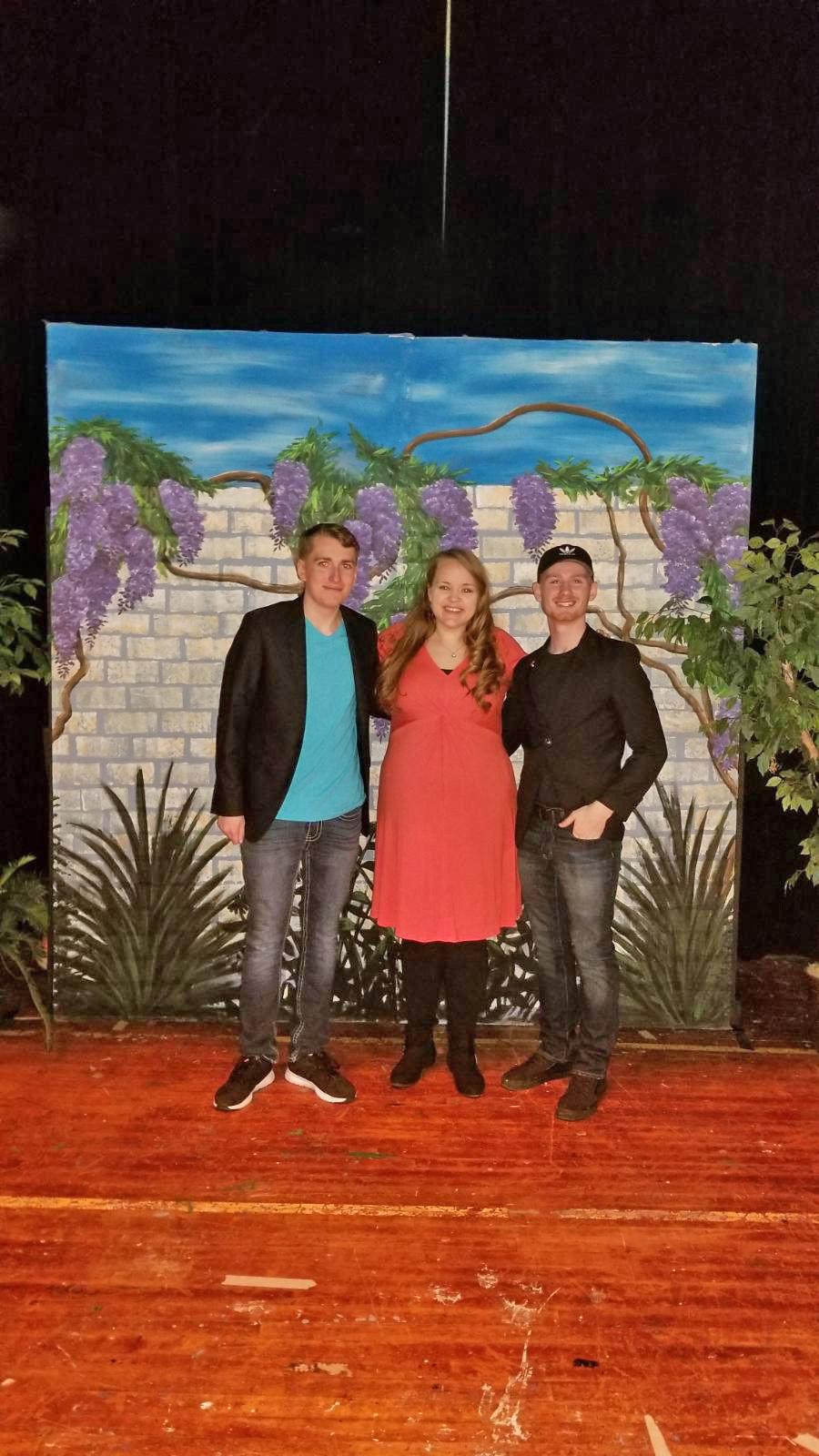 Jenna Wilson with Gavin Hoskins (left) and Nate Pollert (right).

Provided

In charge of plays at Westville
"My absolute favorite show was the 2019 series of one-acts we produced. I was almost nine months' pregnant when the performances happened, and I had been worried about working on a production while that close to having a child.
"Thankfully, I had two student directors who were beyond amazing. Nate Pollert and Gavin Hoskins, WHS class of 2019, took charge and made our one-acts happen. They expertly directed their peers to bring their characters to life, designed the sets for each show, tracked down the perfect props and costumes, and took control of every element of production.
"Watching those two students turn into such phenomenal leaders felt like magic before my eyes, and the shows they produced were two of the best shows I've seen on our stage. I'll always be thankful for this memory.
"It's a great reminder that our students are learning from us in more ways than we know, and that they can blow us away when given the chance"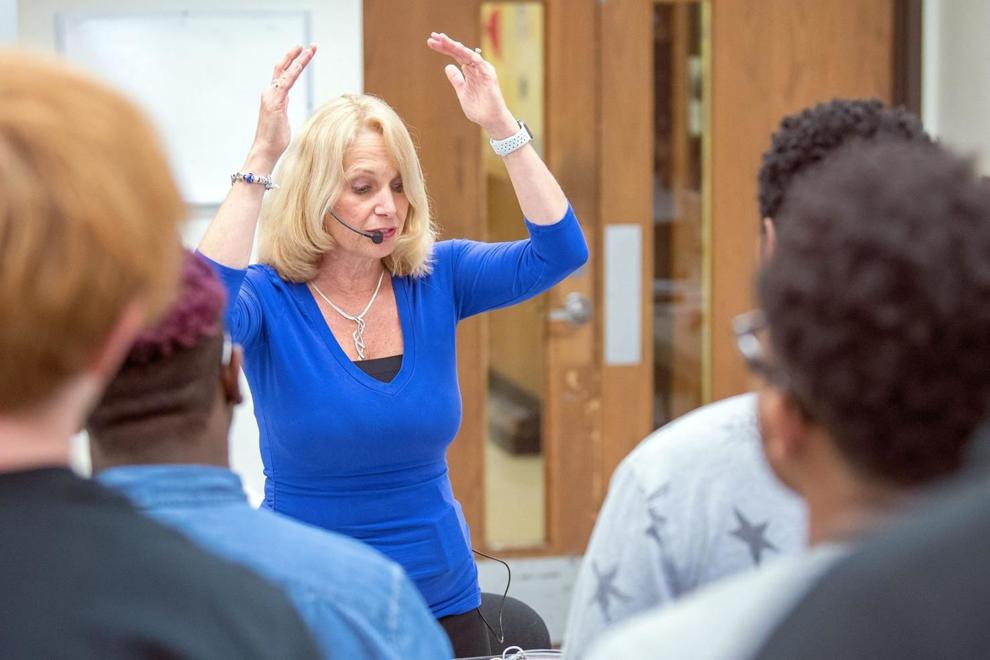 Marian Wyatt

The News-Gazette

Formerly of Centennial
"I loved doing 'Music Man.' It was so special to have Clif Aldridge as the little boy with a lisp and Chris Cordon as the band director. Julie Buck was an amazing Marian the Librarian and I was so fortunate to work with such talent.
"All of these people touched so many lives. I'm grateful and thankful for wonderful memories."