Ad Blocker Detected
Our website is made possible by displaying online advertisements to our visitors. Please consider supporting us by disabling your ad blocker.
Laken Litman
College Football & Soccer Analyst
Note: Laken Litman is sharing takeaways on the action throughout the Big 12 Tournament.
Game 2: Kansas 78, West Virginia 61
No. 3 Kansas beat West Virginia 78-61 and it was no surprise that Big 12 Player of the Year Jalen Wilson led the way for the Jayhawks. Wilson tabbed his eleventh double-double of the year with 22 points and 11 rebounds. Grady Dick, one of the best shooters in the league, added 18 points and Dajuan Harris had 13 points and eight assists.
Kansas won without head coach Bill Self, who missed the game due to illness, according to school officials, and will be out the remainder of the tournament. Assistant Norm Roberts took over seamlessly. But it almost didn't even matter who was coaching – the defending national champions are clinical, have a strong culture and know exactly what to do. They also have veteran and experienced leaders on the floor like Harris, whom Wilson calls "a floor general."
It probably did help, though, that Roberts coached the team to start the season when Kansas placed a self-imposed four-game suspension on Self for his possible role in an NCAA infractions case. He missed four games and KU went 4-0 anyway.
"No matter what adversity we go through, we can come together as a team in the toughest moments," Wilson told the broadcast after the game.
Kansas, the Big 12 regular-season champion and No. 1 seed, will play Iowa State in the semifinal on Friday.
[Bill Self out for rest of Big 12 Tournament]
Game 1: Iowa State 78, Baylor 72
Every available Iowa State player saw minutes in the team's 78-72 win over No. 10 Baylor in the quarterfinal of the Big 12 tournament on Thursday. Coach T.J. Otzelberger showed off his depth by using an 11-player rotation as the fifth-seeded Cyclones beat the fourth-seeded Bears for the third straight time this season and the second time in five days. (ISU beat Baylor in Waco last Saturday to close out the regular season, 73-58.)
Gabe Kalscheur led his team with 24 points and Tamin Lipsey had a double-double with 13 points and 11 rebounds. Tre King, who made just his third start of the year, had 10 points and six boards.
Baylor was up 41-38 at halftime thanks to Jalen Bridges, who scored the bulk of his career-high 28 points in the first half. Bridges, who had scoring issues earlier this season, went 7-of-8 from 3-point range.
Iowa State took its biggest lead of the game – and for good – after a 9-0 run late in the second half. Jaren Holmes, who only scored four points in the first half, made a layup to put the Cyclones up 68-59 with 4:37 remaining. Holmes finished with 17 points.
Baylor tried but struggled to make a comeback. And it didn't help that Scott Drew's team couldn't grab a rebound, finishing with 17 (only five offensive) compared to Iowa State's 44.
Iowa State will play Kansas in the first semifinal match on Friday at 7 p.m. ET.
Laken Litman covers college football, college basketball and soccer for FOX Sports. She previously wrote for Sports Illustrated, USA Today and The Indianapolis Star. She is the author of "Strong Like a Woman," published in spring 2022 to mark the 50th anniversary of Title IX. Follow her on Twitter @LakenLitman.
Read more:
FOLLOW Follow your favorites to personalize your FOX Sports experience

Big 12

College Basketball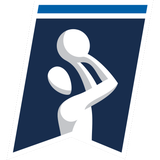 Get more from College Basketball Follow your favorites to get information about games, news and more