Ad Blocker Detected
Our website is made possible by displaying online advertisements to our visitors. Please consider supporting us by disabling your ad blocker.
Chad "Ochocinco" Johnson earned close to $50 million in his NFL career, and there's a decent chance he had a big chuck of that when he hung up his cleats.
The former Cincinnati Bengal said he regularly bought fake jewelry and flew commercial to save money while in the NFL.
Chad Ochocinco of the Cincinnati Bengals on the bench during a game against the New York Jets Nov. 25, 2010, at the New Meadowlands Stadium in East Rutherford, N.J.
(Rob Tringali/SportsChrome/Getty Images)
"Fly private? I ain't flying private," he said on Shannon Sharpe's "Club Shay Shay" podcast. "Put me on Spirit. Exit row. Window seat. That's all I need. As long as I get from point A to point B. I don't need private."
Ochocinco was widely regarded as one of the best receivers in the game when he was playing. His superb play combined with his antics made him a household name.
TRAVIS, JASON KELCE MAKE FIRST COMMENTS ON FACING EACH OTHER IN SUPER BOWL
That's why he never got caught up in excessive purchases.
"If you can get to a point in your career where your name becomes bigger than anything you can purchase, there's your value," Johnson said.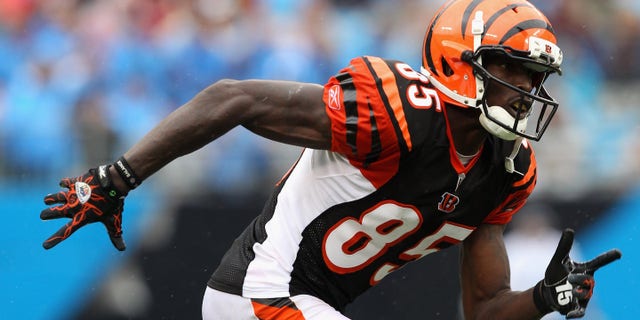 Chad Ochocinco of the Cincinnati Bengals during a game against the Carolina Panthers at Bank of America Stadium Sept. 26, 2010, in Charlotte, N.C.
(Streeter Lecka/Getty Images)
"I never bought real anything when I was playing. Never. What was the point? I went to Claire's. For what? What am I doing it for? The women are going to deal with you anyway because of who you are. And then the other women, who are really doing their homework done Googled how much you making already. Why am I buying a $50,000 watch, $80,000 watch?
CLICK HERE FOR MORE SPORTS COVERAGE ON FOXNEWS.COM
"Everybody is caught up in image and looking a certain way and being rich. It's me. It's pointless," he added. "You know how hard it's to live like that all the time, consistently, and be fly every day?"
In all, he estimates he saved 83% of his earnings with his thrifty spending.
Johnson has been well known to give four-figure tips for a quick meal at drive-in food joints.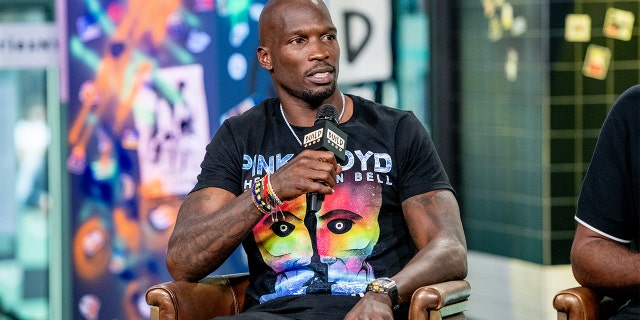 Chad Johnson discusses "Warriors of Liberty City" with the Build Series at Build Studio Sept. 4, 2018, in New York City.
(Roy Rochlin/Getty Images)
CLICK HERE TO GET THE FOX NEWS APP
Johnson caught 766 passes for 11,059 yards and 67 touchdowns in his career with Cincy and the New England Patriots.
He made six Pro Bowls and two All-Pro teams, both first team.