Ad Blocker Detected
Our website is made possible by displaying online advertisements to our visitors. Please consider supporting us by disabling your ad blocker.
Super Bowl Opening Night brought plenty of funny moments as coaches and players from the Eagles and Chiefs faced the media. More hilarity has ensued in the days since, especially for Chiefs head coach Andy Reid and star quarterback Patrick Mahomes.
Mahomes, the overwhelming favorite to win NFL MVP this season, got duped by a reporter in his Wednesday press conference who told him that Rihanna — who will perform at the halftime show during Super Bowl LVII — said he was the "greatest quarterback ever." The reporter asked how hearing that made Mahomes feel.
"It makes me feel great," Mahomes said. "She's gonna crush it at halftime. I have family members that I think are more excited about the halftime show than they are the game. Whatever Rihanna says is like the gospel, so I'm glad that she went with me for that honor."
"She didn't," the reporter responded. "I was just messing with you."
As the room broke out into laughter, Mahomes seemed a little disappointed that the nine-time Grammy winner did not actually compliment him.
"Aw man," Mahomes said. "You got me up here smiling and smirking!"
Super Bowl Opening Night: Best of Patrick Mahomes
Mahomes was not the only one put in an awkward spot by a music-related question Wednesday. Former NFL wide receiver Brandon Marshall showed up to Reid's press conference and asked the Chiefs head coach to name his top-three rappers. Reid knows how to draw up an offense and develop quarterbacks, but it quickly became clear that his rap knowledge is limited.
[Super Bowl Opening Night: Best quotes from Eagles, Chiefs]
"Do the Fat Boys count as one rapper?" Reid asked, referencing the 1980s hip-hop trio.
Marshall responded that they do not.
"Jay-Z, uh, shoot, I don't know," Reid said amid chuckles. "Master P? I'm giving you all the old ones."
Marshall shouted out a couple of suggestions, including Lil' Wayne and Meek Mill.
"I'll take Lil' Wayne. Wasn't he just at our place?" Reid asked.
He was not — Reid was thinking of Lil' Jon, who performed at Arrowhead Stadium during halftime of the Chiefs' divisional round playoff win against the Jaguars.
Andy Reid's best moments from opening night of the Super Bowl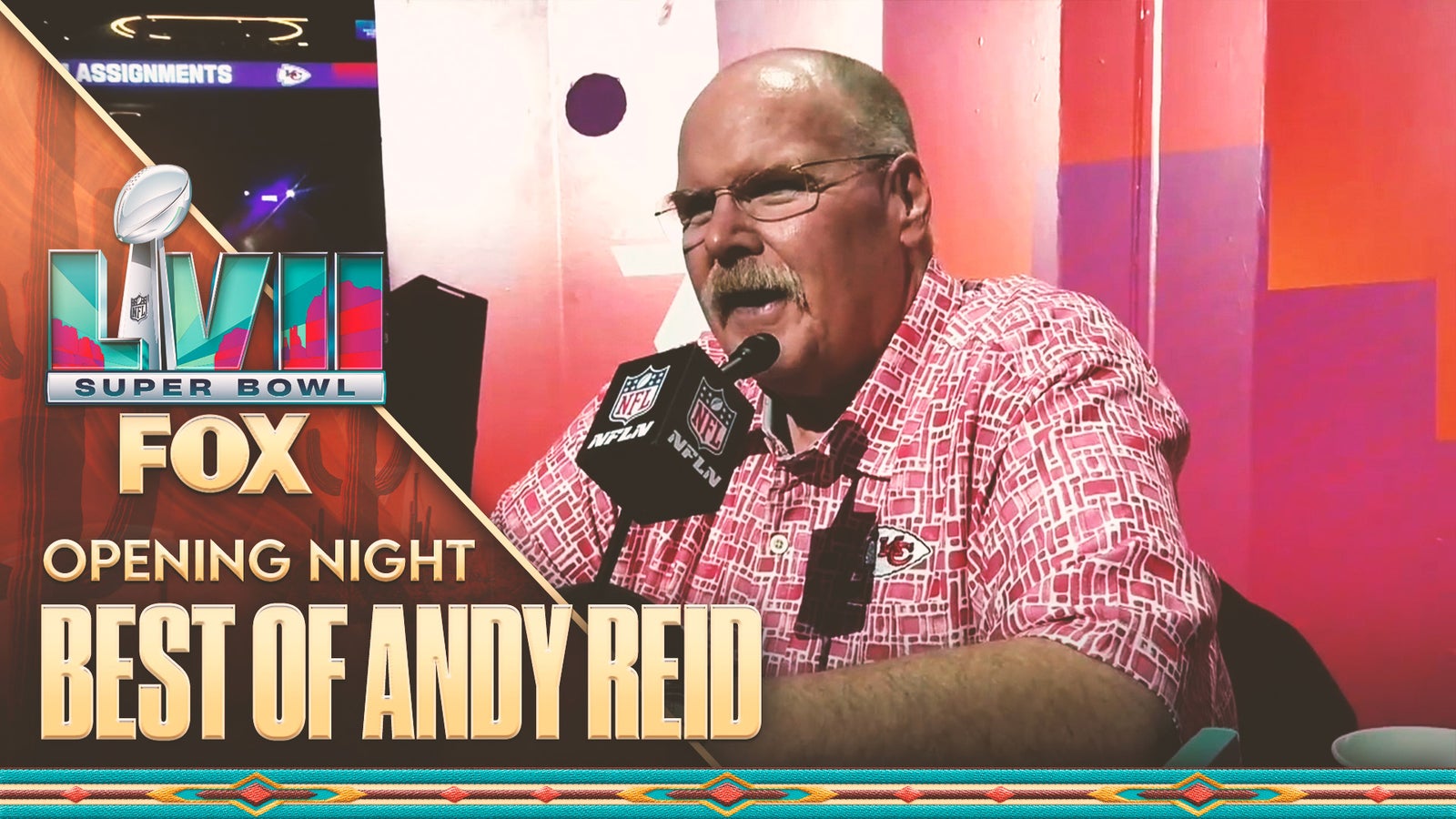 As more laughter erupted in the room, Reid jokingly fired back at Marshall.
"You've got to give me an easier question than that, doggone it!" Reid said.
Reid later revealed in the same press conference that he does not drink coffee nor any sort of caffeine in the mornings.
"I just get up and go," he said. "I got endless energy for a chubby guy."
Reid will look to lead the Chiefs to a victory over his old his team, the Eagles, in Super Bow LVII, which kicks off Sunday at 6:30 p.m. ET on FOX and the FOX Sports App.
Top stories from FOX Sports: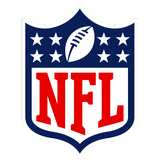 Get more from National Football League Follow your favorites to get information about games, news and more