Ad Blocker Detected
Our website is made possible by displaying online advertisements to our visitors. Please consider supporting us by disabling your ad blocker.
Chris Fallica
FOX Sports Wagering Expert
It has been an exciting couple of months, but I'm back and ready to get going on the next stage of my career here at FOX Sports.
Our plan is to roll out sports betting content on a weekly basis during football season and around every major sporting event.
Don't worry, I'm still going to be the same old me. Well, for some of you, that might not be a good thing. But everything you've come to expect in the past — picks, information, nuggets and poor attempts at humor — will continue to be a staple of my posts in both this space and on social media.
There really isn't a better way to make a debut than to start with the Super Bowl — something I'll likely never see my New York Jets win.
People have asked me over the last couple of weeks if I have ever worked a Super Bowl before, and the answer is yes. That game turned out to be a classic as the Tennessee Titans' wide receiver Kevin Dyson was stopped just shy of the goal line in Atlanta, and the St. Louis Rams, who were dubbed "The Greatest Show on Turf," won a memorable game. So hopefully, we'll get another unforgettable matchup Sunday (6:30 p.m. ET on FOX and the FOX Sports App) between the Kansas City Chiefs and Philadelphia Eagles, along with some winners, of course.
The last big note I want to leave you guys with is this: Every pick I hand out in this space will be actual bets that I make in real life. It's important for you all to know that.
So, without any further delay, here are my favorite props bets (widely available), along with which side I am wagering on to win it all. Good luck, and enjoy the game!
PICK: First score will be a touchdown
These are two offenses that have a propensity to go for it on fourth down, and I'd expect that to continue in the Super Bowl.
Going for it on fourth has been a big part of these teams' playoff success — especially in the Eagles' case. If it's a choice between a field goal or going for it on fourth-and-short to start the game, I think the decision is an easy one for both coaches. And that's based on how these squads have played in the past and their desire to grab momentum from high-variance plays.
Also, they are likely aware there may not be a ton of possessions in this game, and scoring touchdowns will go a long way.
PICK: First turnover is an interception
We've seen Patrick Mahomes try to do too much at times, forcing passes where he shouldn't. We've also seen Jalen Hurts throw three interceptions over his final two regular-season games and struggle with accuracy in the postseason.
I think we're more likely to see a pick before we see a lost fumble.
PICK: George Karlaftis most sacks (+1300)
With so much attention on the Eagles pass rush as well as Chris Jones and Frank Clark, we could find a nice price here on someone else. That someone else is Purdue rookie George Karlaftis, who can be found at +1300 to have the most sacks in the game.
The Chiefs defensive end posted a sack in seven of his last nine games dating back to the regular season and has been a big part of Steve Spagnuolo's defense. At this price, he is definitely worth the sprinkle.
PICK: Total players to have pass attempt: Over 2.5 (+160)
This is a fun one. People who like this prop are likely thinking it might be Gardner Minshew or Chad Henne, who replaces an injured starter as that third player to throw a pass. But I think it will be some type of gimmick that results in the prop going Over 2.5.
How often do we see Andy Reid have someone other than Patrick Mahomes take a direct snap and potentially throw a shovel pass? I think there are a few avenues to the number here outside a third-string QB.
PICK: Isiah Pacheco Under 11.5 rush attempts and Under 49.5 rushing yards
Mahomes appears healthier, and the Chiefs potentially have Clyde Edwards-Helaire, Kadarius Toney and Jerick McKinnon as options to carry the ball.
Pacheco had just 10 carries in the AFC Championship Game, and 39 of his 95 yards against Jacksonville came on one carry. This might be a game where Pacheco's numbers are on the low side.
Shannon Sharpe predicts Super Bowl LVII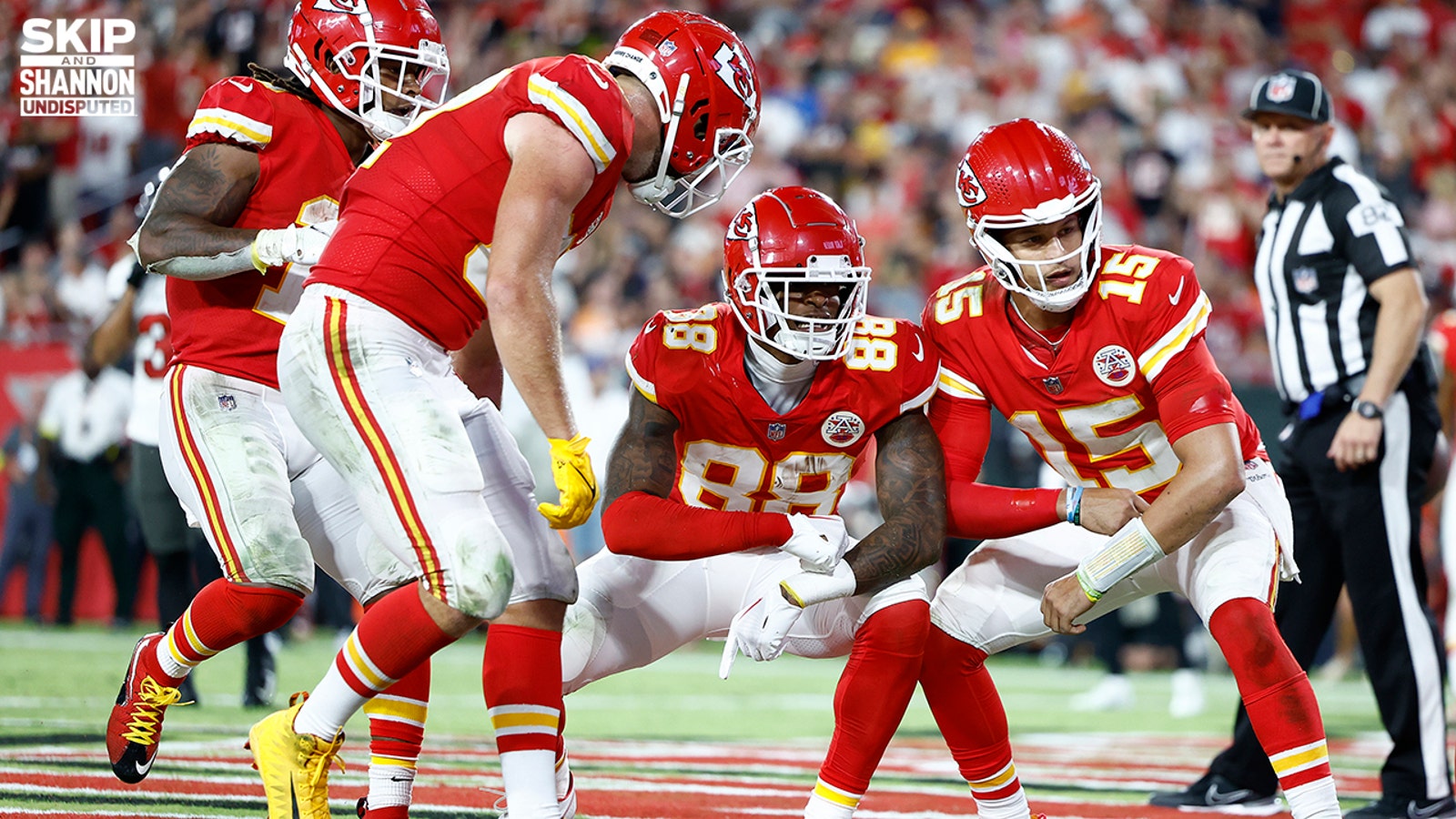 Click to see who Shannon has winning the Super Bowl.
PICK: Patrick Mahomes Over 18.5 rushing yards and Over 38.5 pass attempts
This bet goes hand in hand with the Pacheco Under wager above. Mahomes is the best player on the field, and if he's closer to 100%, you can bet Andy Reid is quite comfortable putting the game on his star quarterback's shoulders.
Mahomes has exceeded 40 pass attempts in five of the last eight games he has played from start to finish. And he had 30 in the Jaguars game despite being injured. What's the best way to negate some of that Eagles pass rush? Quick passes that almost double as a run play. That game plan could also allow Mahomes to take off a couple of times and see a higher-than-expected rush total.
PICK: Kansas City Over 2.5 sacks
For an offensive line that gets lauded as one of the best in the game and a quarterback who is seen as a runner, the Eagles sure do allow a lot of sacks — eight times this season, Hurts has been sacked at least three times, and the Saints got to Minshew six times. The Chiefs got to Joe Burrow five times in the AFC Championship Game and can bring pressure from a variety of players.
I anticipate the Eagles needing to throw in this game which will equate to at least three sacks.

Kansas City Chiefs
KC
+1.5
+100
o50.5

Philadelphia Eagles
PHI
-1.5
-139
u50.5
Kansas City Chiefs vs. Philadelphia Eagles (6:30 p.m. ET Sunday in Arizona, FOX and FOX Sports App)
Point spread: Eagles -1.5 (Eagles favored to win by more than 1.5 points, otherwise Chiefs cover)
Moneyline: Eagles -133 favorites to win (bet $10 to win $17.52 total); Chiefs +110 underdogs to win (bet $10 to win $21 total)
Total scoring over/under: 50.5 points scored by both teams combined
I might be approaching this game completely wrong, but I think there should be more worry over Hurts' shoulder than Mahomes' ankle.
It sounds like everyone except Mecole Hardman will be in the Chiefs lineup. Yes, everyone is beat up at this point in the season, but Hurts has not been the same thrower on deep passes since returning from his shoulder injury. Fortunately, the Eagles haven't needed him to be THE guy as they have had about the easiest road to the Super Bowl that anyone has ever had — a New York Giants team which, look, great story, but wasn't a playoff team, and the San Francisco 49ers, who played basically half the game with a QB who physically couldn't throw.
That actually has been part of the theme of Philly's season. The Eagles have gotten up on teams, made them uncomfortable and blown out most of them. However, Philadelphia also faced seven quarterbacks that were not the team's starters at the beginning of the season. The best signal-callers the Philly defense faced put up 40 (Dak Prescott), 35 (Jared Goff) and 33 (Aaron Rodgers). And while Trevor Lawrence and the Jacksonville Jaguars turned things around, Philadelphia faced Jacksonville in the midst of what would be a five-game losing streak early in the season.
Like I said earlier, maybe I'm wrong, and everyone else is right in how they are viewing this game and this Philly team. So many people are treating this Eagles squad like one of the all-time greats — and maybe they are. I kind of equate Philadelphia to the 2013 Florida State Seminoles in college football. The ACC was a bad league, but unquestionably FSU was historically great. The NFC was not very good this year, but that doesn't mean the Eagles are not potentially historically great — that is for Sunday to decide.
I did find it interesting that books opened Kansas City as the favorite despite the unknown of so many Chiefs' injuries. Was it to attract Eagles' money at the start, knowing Chiefs' money was probably going to come in late? Either way, I certainly wasn't surprised bettors flipped this number early on.
In the end, I just don't (can't?) want to bet against NFL MVP Patrick Mahomes. Put yourself in the position of the Eagles having a four-point lead with five minutes left and that guy having the ball at the 35. It feels like the ending would be pretty inevitable.
Mahomes' only three playoff losses have come to the New England Patriots in a classic game, in the Super Bowl against the Tampa Bay Buccaneers with a patchwork offensive line and last year in a stunning collapse to the Cincinnati Bengals. It almost feels like the Bengals loss has really served as a motivating factor this postseason for Mahomes & Co.
I'm banking on the Chiefs finishing the job Sunday with a Super Bowl win.
PICK: Chiefs to win the Super Bowl (+110 at FOX Bet)
Chris "The Bear" Fallica has covered sports for nearly three decades. While college football has been his focus, he also enjoys the NFL, Soccer, Golf, Tennis, MLB, NHL and Horse Racing, with an "occasional" wager on such events. Chris recently won the inaugural Circa Football Invitational and finished in the Top 10 of the Golden Nugget Football Contest. He's a multiple-time qualifier for the NHC Handicapping Championship. Remember, "The less you bet, the more you lose when you win!" Follow him on Twitter @chrisfallica.
Top stories from FOX Sports:
Download the FOX Super 6 app for your chance to win thousands of dollars on the biggest sporting events each and every week! Just make your picks and you could win the grand prize. Download and play today!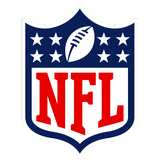 Get more from National Football League Follow your favorites to get information about games, news and more