Ad Blocker Detected
Our website is made possible by displaying online advertisements to our visitors. Please consider supporting us by disabling your ad blocker.
Folks, it's finally here. After 11 years and 22 seasons, Blake Shelton is preparing to leave The Voice. While fans are sad about the big transition, there's no denying that he's accomplished a lot during his tenure. The country singer has not only won nine times (with most recent victory as the mentor for season 22 winner Bryce Leatherwood), but he also met his now-wife Gwen Stefani on the NBC show.
Luckily, there's still some time before Blake says farewell to The Voice. But season 23 is about to bring many changes, and that's due to new blood coming to the soundstage. Keep on reading to find out more about The Voice season 23, including the release date, coaches, spoilers and more.
Will there be a season 23 of The Voice?
Yes, The Voice season 23 will premiere on Monday, March 6, 2023 at 8 p.m. ET on NBC. The show will also air Tuesday nights at 8 p.m. ET.
The NBC series first made the announcement during the season 22 finale, with Entertainment Weekly reporting the news. It came on the heels of Blake revealing that season 23 will be his last. As folks know, he was part of the inaugural coach roster when the popular singing competition debuted back in April 2011.
"I've been wrestling with this for a while, and I've decided that it's time for me to step away from The Voice after Season 23," he wrote on Instagram in October. "This show has changed my life in every way for the better, and it will always feel like home to me.
The "God's Country" artist continued: "It's been a hell of a ride over these 12 years of chair turns, and I want to thank everyone at The Voice from NBC, every producer, the writers, musicians, crew and catering people; you are the best."
Who will be The Voice season 23 coaches in 2023?
The Voice season 23 will see Blake welcoming back Kelly Clarkson as a coach after she skipped season 22. What's more, newcomers Niall Horan and Chance the Rapper will round out the coaches.
Viewers may know Niall from his days as a member of the boy band One Direction. After the band went on a hiatus in 2016, he recorded two hit albums (Flicker and Heartbreak Weather).
Meanwhile, Chance burst onto the scene in 2013, shortly after releasing his second mixtape Acid Rap. He has since become a three-time Grammy Award winner with his 2016 mixtape Coloring Book becoming the first streaming-only album to ever win.
To make the big announcement, The Voice's official Instagram simply shared a peace sign emoji and tagged the coaches on October 11. Niall later told NBC Insider how thrilled he is for the TV chapter.
"I'm excited to be joining this season of The Voice as a coach," he said to the outlet. "I'm looking forward to meeting and mentoring the new crop of talent while we battle it out with the other teams!"
Did The Voice drop spoilers for season 23?
In a first-look promo that aired during the season 22 finale on December 13, folks got the chance to see how Blake, Kelly, Chance and Niall interact with one another. Like this past season with Camila Cabello, it looks like Niall might be next to get into a prank war with the country singer.
"Do you think I've got a chance of beating you in your final season?" Niall asked, to which Blake cryptically said one word, "No."
This content is imported from youTube. You may be able to find the same content in another format, or you may be able to find more information, at their web site.
Niall Horan, Chance the Rapper, Kelly Clarkson and Blake Shelton Are Ready for Season 23 | The Voice
Watch on
As for what Chance thinks about his fellow coaches, he revealed who he thinks he will have to edge out. "I think my biggest competition is probably Kelly," he said in the same clip. "But I'm gonna still win, though."
What's more, it looks like season 23 is already filming! In late November, Niall shared a behind-the-scenes moment on Instagram and he appeared super excited to have his name on the iconic red chair.
How can I watch and stream The Voice?
'The Voice'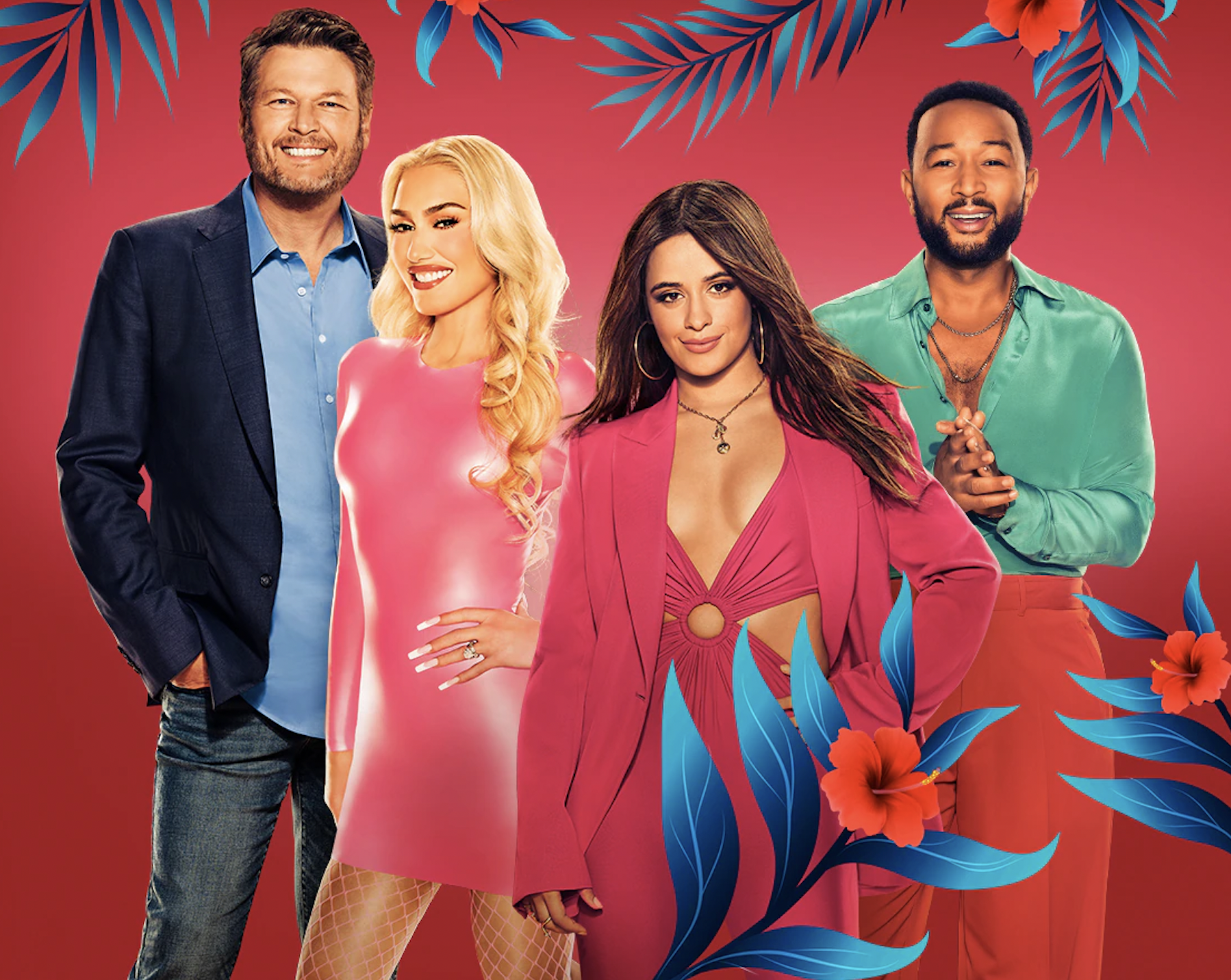 When The Voice season 23 starts airing new episodes, you can tune in to NBC on Monday and Tuesday nights at 8 p.m. ET.
If you don't have access to a TV, there are other options to watch The Voice while it airs. You can wait to see new episodes the next morning on the show's official NBC page or via the NBC app.
Alternatively, if you already have an account with NBC's official streamer Peacock, you can just head over to The Voice page and start watching new episodes. Otherwise, you can create a free account since new episodes are available on the site's lowest tier.
Editorial Assistant
As the entertainment and news editorial assistant for Good Housekeeping, Adrianna (she/her) writes about everything TV, movies, music and pop culture. She graduated from Yeshiva University with a B.A. in journalism and a minor in business management. She covers shows like The Rookie, 9-1-1 and Grey's Anatomy, though when she's not watching the latest show on Netflix, she's taking martial arts or drinking way too much coffee.
This content is imported from youTube. You may be able to find the same content in another format, or you may be able to find more information, at their web site.