Ad Blocker Detected
Our website is made possible by displaying online advertisements to our visitors. Please consider supporting us by disabling your ad blocker.
Week 11 of the college football season features several highly-anticipated matchups across the board, and we've got you covered from start to finish for all the big games.
No. 2 Ohio State jumped out to a quick start and cruised to a commanding 56-14 win over Indiana. Meanwhile, West Virginia won a tight battle over Oklahoma in Morgantown, kicking a game-winning field goal as time expired.
In the afternoon slate, No. 14 Penn State is currently hosting Maryland, while No. 9 Alabama takes on No. 11 Ole Miss in a massive SEC contest.
Closing things out, No. 6 Oregon hosts No. 25 Washington in a top 25 showdown, No. 19 Kansas State goes up against Baylor, No. 4 TCU is set to battle No. 18 Texas in an in-state rivalry game, and No. 12 UCLA hosts Arizona in the late game.
Here are the top plays from Saturday's Week 11 slate.
Maryland at No. 14 Penn State
Nittany Lions on the board
Penn State QB Sean Clifford took the snap, rolled to his right, and fired a touchdown pass to tight end Brenton Strange.
Old style football
Penn State had three players lined up in the backfield on a fourth-and-1, and Nicholas Singleton took the sweep and hit the jets for a 45-yard touchdown to put his team up 14-0.
Putting the team on his back!
The Nittany Lions called the same play on another fourth-and-1, as Singleton ran into the end zone for a 27-yard score to go up 21-0.
Penalizing yourself
James Franklin was called for a penalty, so he did pushups on the sideline as a form of discipline.
No. 9 Alabama at No. 11 Ole Miss
Ole Miss strikes
Ole Miss running back Quinshon Judkins got the Rebels on the board first with this 1-yard touchdown run. With the score, Judkins has now scored in eight straight games, which ties the school record for rushing touchdowns in a season.
What was going on here?
An apparent miscommunication led to Alabama turning the ball over on fourth-and-1 in its own territory, leaving Nick Saban frustrated.
On the dot
Bryce Young's short pass found its way through the tight window to Jermaine Burton for a 19-yard touchdown, putting Alabama on the board.
Wildcat touchdown
Judkins took the direct snap from the wildcat formation and ran right up the gut for the 1-yard score to put Ole Miss up 17-7.
Scoring on the sunnyside
Tight end Cameron Latu got open over the middle and hauled in a touchdown pass from Young to make it a 17-14 game going into halftime.
Scoring with ease
Jonathan Mingo couldn't have asked for an easier touchdown, catching a screen pass at the 3-yard line before getting into the end zone with ease to put Ole Miss up 24-17 in the third.
Bryce magic
Alabama's star QB scrambled around to buy some time before finding Ja'Corey Brooks in the end zone for a 5-yard touchdown pass to tie the game at 24-24 in the final minutes of the third quarter.
FINAL: No. 2 Ohio State 56, Indiana 14
Buckeyes strike first
Is there a better wide receiver dup in college football than Ohio State's Marvin Harrison Jr. and Emeka Egbuka? Simple answer … no. Egbuka got the Buckeyes on the board first in this one with a 6-yard touchdown catch, giving Ohio State an early 7-0 lead.
C.J. Stroud passed to Emeka Egbuka for a six-yard touchdown to lead Indiana 7-0
C.J. Stroud passed to Emeka Egbuka for a six-yard touchdown. Ohio State Buckeyes lead the Indiana Hoosiers 7-0 early in the first quarter.
Hayden all the way
Dallan Hayden made it look easy on his 14-yard touchdown run to extend Ohio State's lead to 14-0 in the first quarter.
Three TDs to start
After throwing a touchdown pass to Egbuka, C.J. Stroud threw a 58-yard touchdown pass to Harrison to give Ohio State its third touchdown of the first quarter and a 21-0 lead.
Big boy grab
AJ Barner climbed the ladder and reached up to haul in the 7-yard touchdown to get Indiana on the board.
Peace out!
Miyan Williams negated Indiana's touchdown by hitting the gas to score a 48-yard touchdown to give Ohio State a 28-7 lead.
O-H
Even after getting hurt, Williams had to throw up an O-H as he was carted off the field.
How'd he catch that?
Harrison made an unreal sideline grab, stretching out his right leg to get his foot down and secure the catch.
Add another
Stroud threw his third touchdown of the day early in the second half to extend the Buckeyes lead to 35-7.
FINAL: West Virginia 23, Oklahoma 20
Going the other way
Oklahoma's defense came up with a huge play early on as Danny Stutsman picked off JT Daniels on the Mountaineers' first possession.
Defense all day
Oklahoma's defense forced another turnover as West Virginia's Justin Johnson fumbled and Sooners defensive tackle Jordan Kelley recovered it.
Finally a touchdown
Eric Gray scored the game's first touchdown, running in for a 12-yard score to give the Sooners a 10-0 lead late in the first half.
Mountaineers strike quickly
Less than a minute after Oklahoma's touchdown, West Virginia got on the board when QB Garrett Greene ran it in himself for the score.
However …
PAT goes the other way
West Virginia bobbled the PAT and Oklahoma took advantage, scooping and scoring for two points right before the half!
Have some wheat with that!
Bryce Ford-Wheaton won the jump ball and secured the touchdown grab to give the Mountaineers a one-point lead in the third.
Gray all day
The Oklahoma running back powered through West Virginia's front to get the score, which was his second touchdown of the day. The Sooners got the two-point conversion, too, to take a 20-13 lead.
Fake for the first
West Virginia executed the fake punt just well enough, securing a first down on the run by a matter of inches.
Greene ahead
West Virginia's QB ran for his second touchdown of the day, getting to the outside corner and beating Oklahoma's defenders for the score to tie the game at 20-20 in the fourth.
Legg's got the leg
It didn't look pretty, but West Virginia kicker Casey Legg's 25-yard field goal went through the uprights to give the Mountaineers the upset win.
COMING UP:
No. 24 Washington at No. 6 Oregon (7 p.m. ET, FOX)
25

Washington Huskies
WASH
+11.5
+340
o73
6

Oregon Ducks
ORE
-11.5
-556
u73
No. 19 Kansas State at Baylor (7 p.m. ET, FS1)
19

Kansas State Wildcats
K-STATE
+2.5
+110
o52.5

Baylor Bears
BAYLOR
-2.5
-149
u52.5
No. 4 TCU at No. 18 Texas (7:30 p.m. ET)
4

TCU Horned Frogs
TCU
+7.0
+200
o65
18

Texas Longhorns
TEXAS
-7.0
-286
u65
Arizona at No. 12 UCLA (10:30 p.m. ET, FOX)

Arizona Wildcats
ARIZ
+20.0
+600
o76.5
12

UCLA Bruins
UCLA
-20.0
-1250
u76.5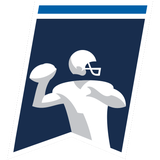 Get more from College Football Follow your favorites to get information about games, news and more