Ad Blocker Detected
Our website is made possible by displaying online advertisements to our visitors. Please consider supporting us by disabling your ad blocker.
No Dodgers player has donned the No. 34 since Fernando Valenzuela in 1990.
It was set aside informally for the past 33 years, a gesture carried on in reverence to the left-handed phenom from Etchohuaquila, Sonora, Mexico who sparked "Fernandomania" and rallied the Mexican community in Los Angeles and abroad with his scintillating play.
One of the most impactful Dodgers since the franchise moved west 65 years ago, Valenzuela seemed unfazed by the pressure when injuries to other members of the rotation forced him into an Opening Day start in 1981. The calm, precocious 20-year-old won each of his first eight games, pitching seven complete games and five shutouts. "El Toro" surrendered just two runs in 63 innings during that time, bringing fans out in flocks to witness the phenomenon.
It's fitting, then, even decades later, that fan persistence eventually helped convince the Dodgers to eschew tradition and permanently reserve No. 34 for Valenzuela.
Dodgers president and CEO Stan Kasten announced Saturday that the team will retire Valenzuela's number this summer as part of a three-day weekend celebration, beginning with a Ring of Honor ceremony on Aug. 11.
"I walk through the stands every night," Kasten said. "I get all kinds of comments … but the question I get more than any other is about retiring Fernando's jersey. That convinced us this is the right thing to do."
With the exception of Jim Gilliam, who passed away suddenly in 1978, the Dodgers had followed a long-held unofficial policy of only retiring the numbers of Hall of Famers.
Now — finally — there are two exceptions to the rule.
"I was hoping that they would do it," said Hall of Fame broadcaster Jaime Jarrín, who served as a translator for Valenzuela during "Fernandomania" and later worked alongside him in the Dodgers' Spanish-language booth. "I don't know why they waited. They could have done this several years ago. But … it's fantastic. It's great."
Valenzuela, a member of the Dodgers' Spanish-language broadcast team since 2003, found out the news Tuesday.
He thought he was being called in to Dodger Stadium to talk about the upcoming season's broadcast. Instead, in a meeting on the mound, Kasten informed him of the club's decision.
"Really?" Valenzuela responded incredulously before cracking a smile. He kept the secret for the past week, allowing the Dodgers to make the announcement at their annual FanFest.
"They got me by surprise," Valenzuela said Saturday. "But then I realized, 'Well, I've been waiting for this.' It's the best feeling."
For years, fans would ask Valenzuela when the team was retiring his number. He would tell them it was out of his hands. Demands only grew when the Dodgers celebrated the 40-year anniversary of Fernandomania in 2021. But he hadn't met the team's criteria, much to the chagrin of the Los Angeles faithful.
Valenzuela is not among the Dodger players in the National Baseball Hall of Fame — he was dropped from the ballot after earning only 3.8% of the votes during his second year of eligibility in 2004 — though he remains one of the most beloved. Fans and friends continue to support his cause.
"The things he did for the community, for baseball, I think he deserves to be in the Hall," Pepe Yñiguez, Valenzuela's broadcast partner, said Saturday.
Like Jackie Robinson, Fernando is among a handful of Dodgers greats who could be recognized by first name alone. The late Vin Scully once referred to Fernandomania as "almost like a religious experience." He was a main attraction.
The Dodgers averaged 42,523 fans per game in 1981. The next closest was the Yankees at 31,654. Valenzuela's starts were a different type of spectacle. On Opening Day, he shut out the Astros in front of 50,511 fans. By his eighth start, a group of 53,906 fans watched Valenzuela toss a complete game against the Expos on a Thursday.
Even opposing crowds grew exponentially. He drew 46,405 fans at Stade Olympique in Montreal on May 3 and 39,848 fans in a shutout win at Shea Stadium in New York five days later. The average attendance at those respective venues that season: 27,403 and 13,543.
Guided by his signature screwball — a pitch he learned from fellow Dodger Bobby Castillo to complement his fastball and curveball — Valenzuela became the only pitcher ever to win Cy Young and Rookie of the Year in the same season. His magical season ended with a World Series title, thanks in part to his complete-game victory in Game 3 against the Yankees.
More than 40 years after the start of Fernandomania, fans haven't forgotten the spectacle.
"If people sense his name is going to be mentioned in some way, or his picture's going to be on the screen, right away they turn and look at my booth there looking for Fernando," Jarrín said. "Then the applause. People love him."
Valenzuela's rookie season ended with 11 complete games, eight shutouts and a major league-leading 180 strikeouts. He helped grow the game worldwide and became a cultural icon in the process, so much so that longtime clubhouse manager Mitch Poole didn't want to give away his number after Valenzuela's departure from the Dodgers.
Something similar had happened before. Three years before Robinson's No. 42 was retired by the Dodgers, it belonged briefly to a reliever named Ray Lamb in 1969. Poole wasn't going to let that mistake be replicated. As Yñiguez recalled Saturday, Manny Ramirez once asked for No. 34 after joining the Dodgers in 2008. The No. 24 that Ramirez wore with the Red Sox had already been retired in honor of Walter Alston, so his next choice was the number of his friend and former Boston teammate David Ortiz. But Ramirez understood when his request was denied.
"'OK, I respect The Toro,'" Yñiguez recalled Ramirez saying. "'Don't give me that, give me 99.'"
Now, there will be no confusion. No need to skirt around the rules.
Valenzuela finished his 11-year Dodgers career with six All-Star appearances, 141 wins and one no-hitter. He ended his 17-year big-league career as the all-time leader in wins (173) and strikeouts (2,074) among players from Mexico.
Those numbers haven't made him a Hall of Famer yet. But, at least at Dodger Stadium, his number will forever live alongside them.
"He belongs there," Jarrín said.
Rowan Kavner covers the Dodgers and NL West for FOX Sports. He previously was the Dodgers' editor of digital and print publications. Follow him on Twitter at @RowanKavner.
Top stories from FOX Sports: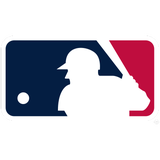 Get more from Major League Baseball Follow your favorites to get information about games, news and more