Doug McIntyre
Soccer Journalist
Jesse Marsch was fired by Leeds United on Monday, the English Premier League club announced. The American manager probably won't be unemployed for long.
Marsch's somewhat surprising dismissal — while Leeds has struggled this season, the club just spent almost $50 million on new players he wanted, including U.S. midfielder Weston McKennie — has to make him the instant front-runner to fill the vacant coaching job with the United States men's national team, one that will compete at a World Cup played on home soil just over three years from now.
That might seem like a bold statement given the current leadership void within U.S. Soccer, which will be without a sporting director until at least the summer, once incumbent Earnie Stewart leaves next week for a similar position with Dutch power PSV Eindhoven.
Yet whoever ends up being appointed to make soccer decisions for the federation, Marsch should be at the top of the list of candidates.
Sure, Marsch has lost some of his shine after being let go midseason by clubs in top-five European leagues twice in 14 months. There are legitimate questions about whether he's too devoted to the high-pressing system he insisted on at both Leeds and German Bundesliga team RB Leipzig.
But the 49-year-old also checks a lot of boxes. Marsch began his coaching career with the USMNT, serving as an assistant to Bob Bradley at the 2010 World Cup. He has far more experience than Gregg Berhalter — who just led the Americans to the round of 16 at Qatar 2022 — had when he was hired four years earlier.
England is the fifth country in which Marsch has been a head coach; he's also worked in Austria, Canada and the U.S. He's won trophies: two MLS Supporters Shields and consecutive league and cup doubles in two seasons with Red Bull Salzburg. The Racine, Wisconsin native has also coached in the Champions League, where he matched wits with some of the best managers in the sport.
And Marsch obviously knows the U.S. player pool inside out; three members of Leeds' squad, McKennie, Brenden Aaronson and Tyler Adams, were on Berhalter's 26-man roster for last year's World Cup.
Last month, a U.S. Soccer source told FOX Sports that the federation would "cast a wide net of options" for the next U.S. coach. (On Jan. 26, federation president Cindy Parlow Cone confirmed that Berhalter, the subject of an independent investigation into a 31-year-old domestic incident with his now wife, remains a candidate to return.)
While boldface international names like Zinedine Zidane and Jose Mourinho have been linked to the U.S. opening, there's a sense that having an American at the helm is preferable to a mercenary for the USSF in the leadup to the 2026 World Cup, which the U.S. will co-host with Canada and Mexico. That Marsch is an engaging, charismatic personality who understands the opportunity that the tournament presents, and who can sell the sport to a still-skeptical mainstream audience is another mark in his favor.
So is the fact that he actually wants the job.
"They're young, they're athletic, they can play with intensity. It'd be a fun team to coach," Marsch told the Yorkshire Evening Post in December. "When I say these things, everybody thinks I'm positioning myself but it's just like looking at it from a perspective of a coach. You could see how fun it would be to work with these young, talented, aggressive, fearless players every day."
It's still not likely that Marsch would've voluntarily left a Premier League gig, even to lead his country at a World Cup staged in the U.S. Even if he had, U.S. Soccer would've had to at least match his salary at Leeds — believed to be around $3 million, or almost three times what Berhalter earned — which wasn't a given. Any top foreign coach will command a similar figure, assuming landing one is even realistic. Marsch, who like Berhalter has a reputation as a player's coach, can probably be had for less than that now that he's available.
If life is all about timing, it's easy to see the stars aligning for both parties. Marsch has no shortage of admirers within the federation; any remaining hard feelings stemming from the manner of Bradley's unceremonious 2011 ouster are ancient history now. Those who were running U.S. Soccer then are long gone; Cone and USSF CEO JT Batson are the third people to hold their respective positions since.
Berhalter did well to haul the USMNT off the matt and get it back to the World Cup after famously failing to qualify for 2018. He even got the young Americans to the knockout stage. He also comes with significant baggage now, regardless of how the investigation turns out. The next sporting director will probably want a fresh start.
Hiring Marsch would provide one. He's uniquely qualified for the post. And the way his time at Leeds ended, he also has something to prove.
Doug McIntyre is a soccer writer for FOX Sports. Before joining FOX Sports in 2021, he was a staff writer with ESPN and Yahoo Sports and he has covered United States men's and women's national teams at multiple FIFA World Cups. Follow him on Twitter @ByDougMcIntyre.
Top stories from FOX Sports: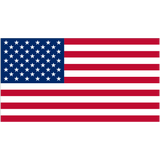 Get more from United States Follow your favorites to get information about games, news and more