The San Francisco Superior Court is set to release video and audio of the Paul Pelosi attack at noon ET on Friday following a judge's order.
Credentialed members of the media will be able to access footage of the attack on former House Speaker Nancy Pelosi's husband after Judge Stephen Murphy ruled the district attorney's office must make the materials public. The released material will include police bodycam footage of the attack, 911 audio calls and U.S. Capitol Police surveillance video.
The California court also ordered investigative materials to be released, including San Francisco Police Department interviews with David DePape, the alleged assailant.
Excerpts from the released materials were shown by prosecutors at a preliminary hearing last month.
NANCY PELOSI CALLED PRIESTS TO PERFORM 'EXORCISM' AFTER HUSBAND'S HAMMER ATTACK, DAUGHTER SAYS
Nancy Pelosi, left, with her husband Paul Pelosi attend a Holy Mass for the Solemnity of Saints Peter and Paul lead by Pope Francis in St. Peter's Basilica, on June 29, 2022.
(Stefano Costantino/SOPA Images/LightRocket via Getty Images)
Multiple news organizations, including Fox News, made a motion seeking the release of footage from the Oct. 28 attack, but the San Francisco District Attorney's office had refused to do so.
The district attorney's office claimed making the footage public would amplify the spread of misinformation around the attack.
PAUL PELOSI ATTACK: NEIGHBORS DESCRIBE SUSPECT AS 'ODD,' SAY HIS 'INTENTION' WAS TO 'TRAUMATIZE NANCY PELOSI'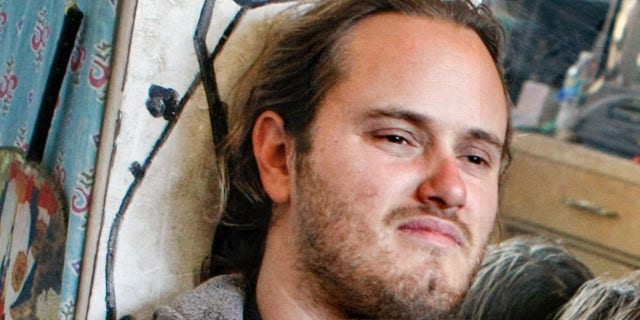 David DePape in Berkeley, California, on Dec. 13, 2013.
(Michael Short/San Francisco Chronicle via Getty Images)
News organizations argued releasing the footage was in the public interest and would enable the media to debunk false information spreading on the internet about the attack.
Judge Murphy sided with the media, declaring that there was no reason to keep the footage secret after it was aired by the prosecution at last month's hearing, Thomas Burke, an attorney representing news agencies in the matter, told The Associated Press.
PAUL PELOSI ATTACK SUSPECT DAVID DEPAPE PLEADS GUILTY, WAIVES RIGHT TO SPEEDY TRIAL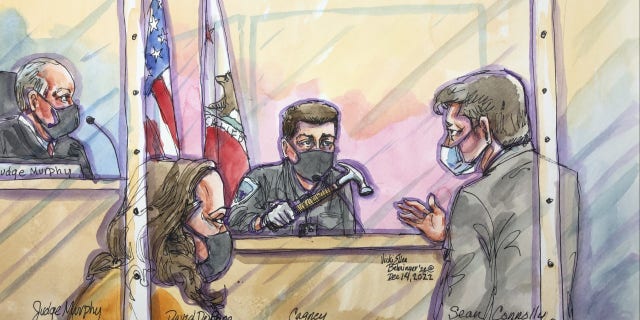 The hammer allegedly wielded by David DePape in an attack on Paul Pelosi is seen during Wednesday's preliminary hearing in San Francisco.
(Vicki Behringer)
DePape pleaded not guilty last month to six charges, including attempted murder. Police have said DePape told them there was "evil in Washington" and he wanted to harm Nancy Pelosi because she was second in line to the presidency. His case is pending.
Nancy Pelosi told reporters Thursday she has not seen video of the attack and is unsure that she wants to. She was in Washington, D.C., at the time of the attack last October.
"I mean, it would be a very hard thing to see an assault on my husband's life," Pelosi told reporters on Capitol Hill.
Pelosi said that her husband's recovery is ongoing.
"It's one day at a time," she said Thursday. "He's made some progress, but it will be about three more months, I think, before he's back to normal."
CLICK HERE TO GET THE FOX NEWS APP
Paul Pelosi, 82, was hospitalized with a skull fracture and underwent surgery after DePape allegedly struck him in the head with a hammer.
Fox News' Greg Norman contributed to this report.
Chris Pandolfo is a writer for Fox News Digital. Send tips to [email protected] and follow him on Twitter @ChrisCPandolfo.