Ad Blocker Detected
Our website is made possible by displaying online advertisements to our visitors. Please consider supporting us by disabling your ad blocker.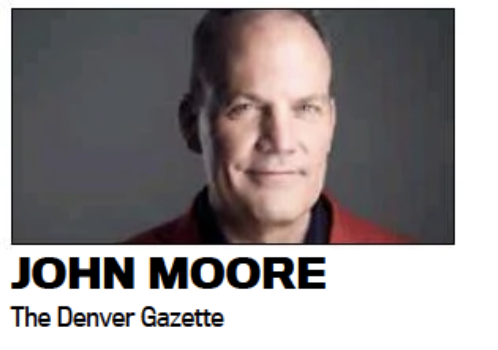 Why did it take 25 years for a Colorado theater company to stage the elaborate Broadway musical "The Scarlet Pimpernel"? Could be the sweeping story, the opulent period costumes, the intricate stage combat, the complex orchestrations.
Or, it could be they just didn't have actors at the level of Patric Case, Sarah Forman and Scott Hurst Jr.
Luckily, The Candlelight in Johnstown did. And those three potent Pimps are a major reason the first-ever Colorado staging of this largely unknown musical drew more than 10,000 for slices of pie and a guillotine at Colorado's largest surviving dinner theater, a 330-seat jewel located 45 miles north of Denver in Johnstown.
"That's a frickin' miracle to me," said Music Director Jalyn Courtenay Webb, who has made it her personal mission to bring the 1997 Broadway musical to a Colorado stage. "But as soon as we had those three in place, we knew we had a good show."
"The Scarlet Pimpernel" – think "Zorro" meets "The Phantom of the Opera" – tells the story of a foppish (or is he?) Englishman who dons a mask to battle French revolutionary fanatics during the Terror of Paris. The musical not only requires three singers of uncommon vocal capacity in its leading roles, but also actors capable of layering their characters with nuance, layers and depth.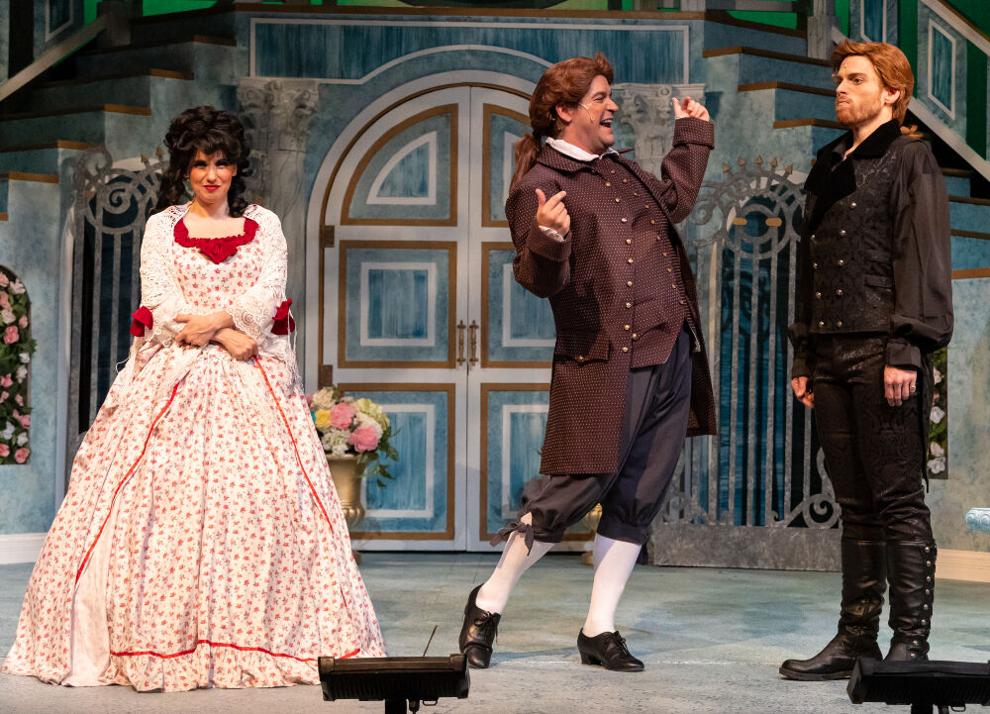 From left: Sarah Forman, Patric Case and Scott Hurst Jr. in The Candlelight's 'The Scarlet Pimpernel.'

COURTESY RDG PHOTOGRAPHY

Enter Case as Sir Percival Blakeney, who pretends to be a dandy to conceal his true identity as the fearless masked avenger of the increasingly beheaded aristocracy. Enter Forman as his love interest, an actress named Marguerite St. Just. And enter Hurst as Citizen Chauvelin, whose personal ambitions require of him to unmask the phantom Pimpernel.
"When I think of those three, I think how gloriously they meshed while also being incredibly different in feel, warmth and style of talent," said Director Steve Wilson.
Hurst, he says, "is an operatic prodigy, which served him brilliantly as Citizen Chauvelin." Case "has a different kind of voice – melodic and powerful and unique, which served the character of Percy." Case is also, Webb added, an essentially gifted standup and physical comedian, which elevated the tone of the show as a whole.
Success! Thank you for subscribing to our newsletter.
And Forman, Wilson remarked, "is an underappreciated, dynamic, musical-theater powerhouse with a voice that can blow the roof off the place – which she did with a plethora of emotions that sealed the deal for the entire show."
And behind the scenes, he said of the trio, "they are just glorious, amazing human beings."
It's just not common for a locally staged show to come through with rock-star performances from every leading role. Which only underscores the success of the show at every level. Alex Miller, editor of the website OnStage Colorado, called it nearly flawless, "with all its many moving parts coming together beautifully to create a truly enjoyable night at the theater."
Coming (sort of) out of COVID, scheduling an expensive, unknown musical was a risk for The Candlelight. But while nearly every other performing-arts organization has been struggling to lure audiences back inside, 2022 has been a record-breaking year for the 15-year-old dinner theater. Officials estimate Candlelight has performed to 90 percent capacity in 2022, with overall attendance topping 60,000.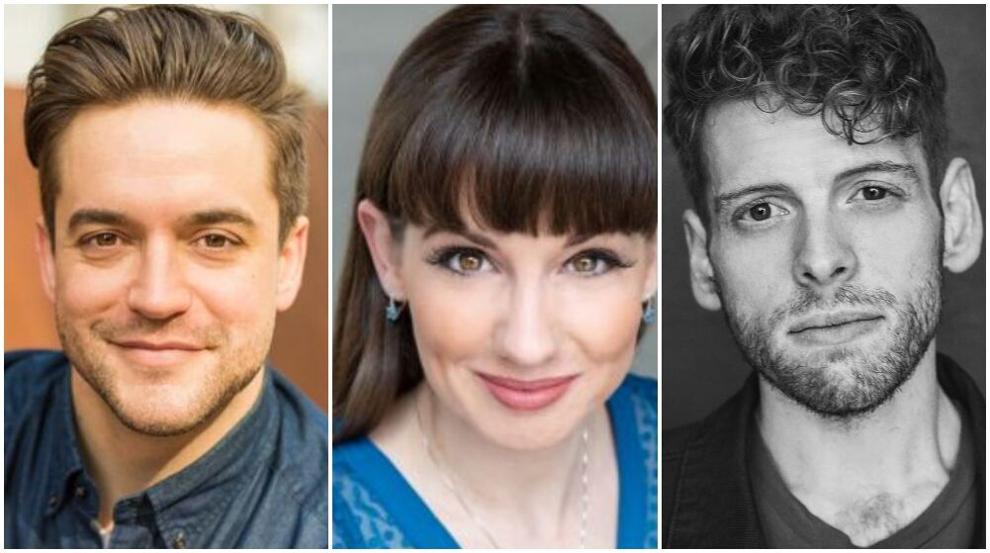 From left: Patric Case, Sarah Forman and Scott Hurst Jr.

Courtesy

Three Potent Pimpernels/At a glance
• Patric Case, who grew up in Northglenn, attended Community Christian High School and Liberty University, and has appeared extensively at the Aurora Fox, Town Hall Arts Center, Arvada Center and BDT Stage, where he recently starred as Patrick Star in "SpongeBob SquarePants."
• Sarah Forman, originally from Virginia Beach, attended the American Musical and Dramatic Academy and has been appearing in shows at The Candlelight for six years, most recently as Marie in "Cinderella."
• Scott Hurst Jr., originally from Los Angeles, attended Iowa State, the Boston Conservatory and UCLA. He has appeared in 14 shows at The Candlelight, including the title roles in "Jekyll & Hyde" and "Sweeney Todd." He's also a baritone opera singer.
Note: The True West Awards, now in their 22nd year, began as the Denver Post Ovation Awards in 2001. Denver Gazette Senior Arts Journalist John Moore celebrates the Colorado theater community by revisiting 30 of the best stories from the past year without categories or nominations.