Ad Blocker Detected
Our website is made possible by displaying online advertisements to our visitors. Please consider supporting us by disabling your ad blocker.
Hong Kong/New York
CNN
—
Temu and Shein are taking off in the United States, topping app stores and creating a frenzy with consumers.
But as the two online shopping platforms become hugely popular, they're also facing questions over a litany of issues, including how they're able to sell goods at such strikingly low prices, how transparent they are with the public and how much environmental waste their businesses generate.
Some of those questions aren't unique to the two companies: Longtime fast-fashion producers like Zara or H&M
(HNNMY) have faced similar concerns.
But in recent weeks, Temu and Shein have also faced greater scrutiny over their ties to China, the country where their businesses originated and where they continue to rely on manufacturers.
Shein was started in China, while Temu was launched by a Chinese company that now bills itself as a multinational firm. They are based in Singapore and Boston, respectively.
That may matter little to policymakers. As US-China tensions remain high, American legislators have increased attempts to restrict technology linked in any way to foreign entities.
Earlier this month, a US congressional commission called out Shein and Temu in a report that suggested the companies and others in China were potentially linked to the use of forced labor, exploitation of trade loopholes, product safety hazards or intellectual property theft.
Both firms have enjoyed major success in the United States, noted Nicholas Kaufman, a policy analyst for the US-China Economic and Security Review Commission. This "has encouraged both established Chinese e-commerce platforms and startups to copy their model, posing risks and challenges to US regulations, laws, and principles of market access," he wrote.
Temu and Shein have racked up tens of millions of US users

Shein: 24.5 millionTemu: 22.8 million
Note: US monthly active users, as of April 19
Source: Sensor Tower, a market intelligence firm
"Like Shein, Temu's success raises flags about its business practices," Kaufman added.
Asked about the report, Shein said in a statement that it "takes visibility across our supply chain seriously."
"For over a decade, we have been providing customers with on-demand and affordable fashion, beauty, and lifestyle products, lawfully and with full respect for the communities we serve," a spokesperson said.
Temu did not respond to a request for comment.
Temu and Shein have taken the world's largest retail market — the United States — by storm.
Temu, which runs a marketplace for virtually everything from home goods to apparel to electronics, was launched by PDD Holdings
(PDD) last year. It has quickly become the most downloaded app in the United States, and continues to expand its user base.
PDD was founded in China but recently began billing itself as a Cayman Islands company, citing a new corporate registration there. As of a February regulatory filing, PDD's head office was in Shanghai. Temu says it doesn't operate in China.
PDD also owns Pinduoduo, a hugely popular Chinese e-commerce giant that was found in a recent CNN investigation to have the ability to spy on its users.
According to cybersecurity researchers, Pinduoduo can circumvent users' mobile security to see what they're doing on other apps, read their messages and even change settings.
While Temu has not been implicated, the allegations about its sister company have invited further scrutiny and were cited in the Congress report on Temu this month. PDD did not respond to CNN's multiple requests for comment on the investigation.
Shein, which was founded by Chinese entrepreneur Chris Xu, has enjoyed similar success with its app over the last few years. The company initially created a cult following for its fast-fashion apparel and has since branched out into other offerings, such as home goods.
Both companies have gained traction stateside by offering extreme bargains to shoppers, many of whom continue to feel the squeeze from historically high inflation.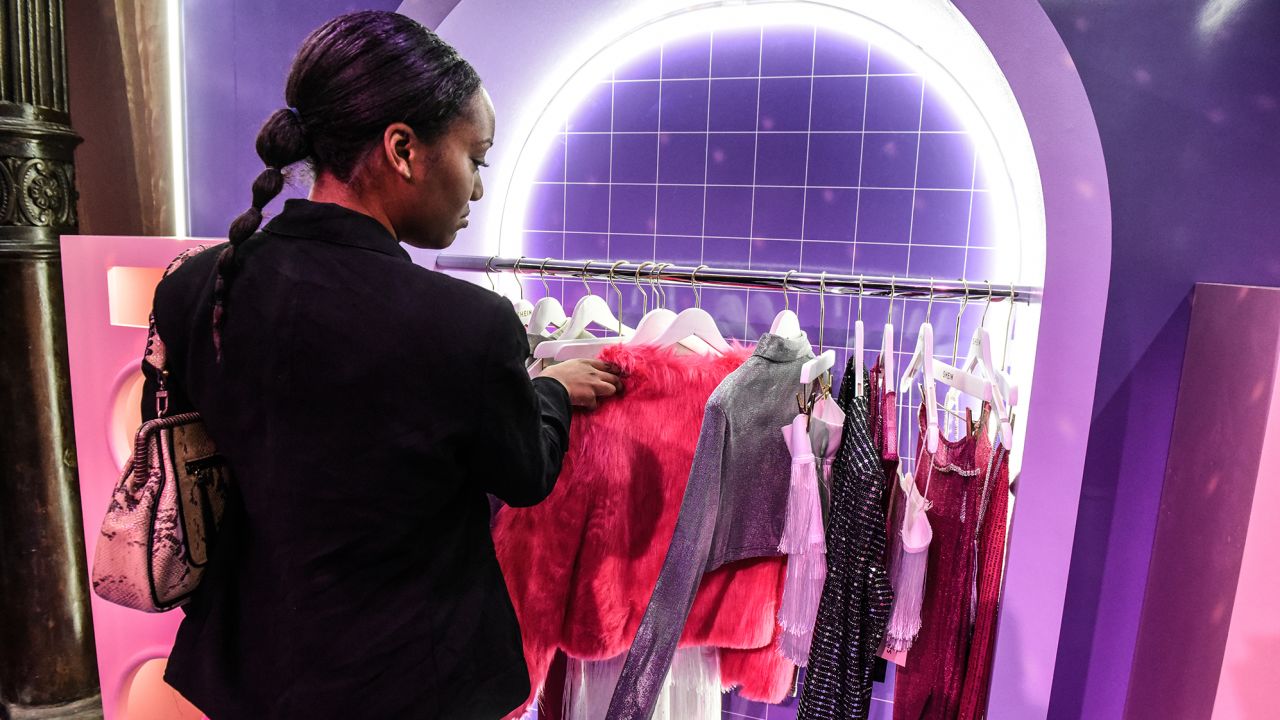 "The timing is very advantageous," said Michael Felice, an associate partner in Kearney's communications, media and technology practice. "You have extreme pressure on the consumer wallet right now."
While Temu and Shein may appear similar, they have different business models.
Temu operates as an online store, carrying merchandise from independent sellers. Shein, on the other hand, commissions its own goods through manufacturers it teams up with in what is effectively seen as a supersonic version of fast fashion.
For some consumers, the companies' low prices have raised eyebrows.
"I think transparency and traceability of product is becoming more important," said Felice. "When you're starting to see price points that almost could be too good to be true, you start to ask yourself, 'Is that too good to be true?'"
Felice also said there was a risk of Temu facing resistance from US consumers as a cross-border business.
"There's a rising sense of nationalism in markets," he said. "It will be interesting to see which one wins as the dual pressures of inflation and nationalism take hold on American consumers."
Lawmakers are also getting more hawkish. While both Temu and Shein have taken steps to separate their businesses from links to China, geopolitical tensions are proving hard to shake off.
Last month, a bipartisan group of US senators introduced legislation that would give the government new powers, including a ban on foreign-linked producers of software.
In a fact sheet distributed by lawmakers, Temu's surge on US app stores was described as an example of how Chinese consumer technology was becoming more popular.
"From the history of the companies to where their products come from, it's very hard to say you're not related to China," said Sheng Lu, an associate professor of fashion and apparel studies at the University of Delaware.
Similar to TikTok, which faces the prospect of a US ban, Lu believes that Temu and Shein could face data privacy concerns from regulators.
"They're large, influential and collect data," he said. "This can make the companies a potential sensitive topic."
The fashion industry is responsible for 10% of annual global carbon emissions, more than all international flights and maritime shipping combined, according to the United Nations Environment Programme. Around 85% of clothing ends up in landfills or is burned.
Experts say the problem is even worse with fast fashion, defined as the rapid design and production of cheap and low-quality goods that respond to fleeting trends.
These are "disposable fashion companies," said Maxine Bédat, founder of the New Standard Institute.
"That's the crux of what they are. This stuff is not meant to last in your wardrobe," she added. "Their business wouldn't function if it did."
Shein argues that its business model enables it to reduce waste and overproduction by producing small batches and only responding with larger production if demand is shown. The company has set a goal of reducing emissions by 25% by 2030, based on 2021 figures.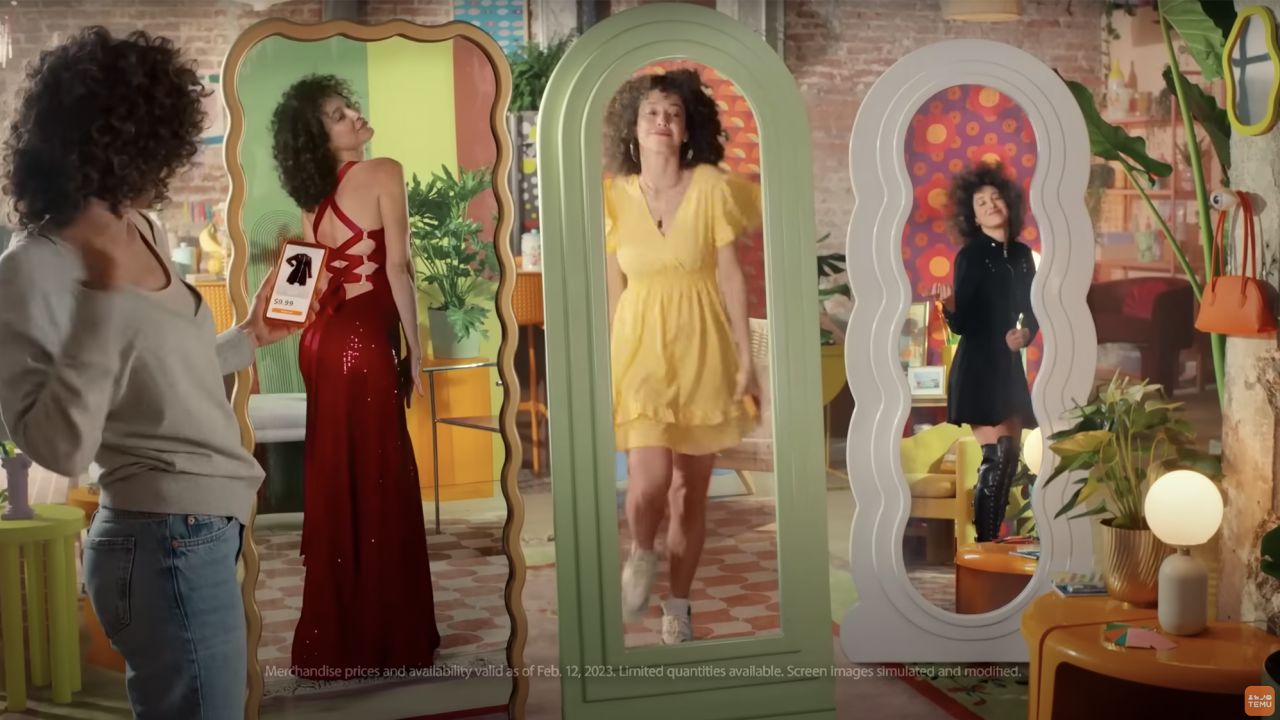 Temu, which markets itself more as a general store than a fashion outlet, also said its model limits unsold inventory and waste by better matching demand with supply.
The company told CNN it offsets emissions for every order with "carbon credits which support wildlife conservation efforts" in the United States, though it did not provide details.
Researchers who study textile waste and sustainability in global supply chains say the companies need to go further.
Shein, for example, often uses low-cost fabrics that are hard to recycle. Compared with other fashion retailers, the company has a much lower percentage of products that mention using sustainable or recycled textile materials, said Lu.
There are also concerns about the conditions of workers who make some of the companies' products.
In February, a bipartisan group of US senators wrote to Shein, pressing the company on its supply chain practices and calling for greater transparency in its supply chain.
"We are concerned that American consumers may be inadvertently purchasing apparel made in part with cotton grown, picked, and processed using forced labor," the senators said.
The inquiry was made following a Bloomberg report showing lab testing on two occasions last year found that garments shipped to the United States by Shein were made with cotton from Xinjiang. Washington has banned all imports from the Chinese region over concerns of forced labor.
In a statement to CNN, Shein said it was committed to respecting human rights and adhering to laws and regulations in the countries where it operates. A spokesperson said the company had zero tolerance for forced labor, and worked with third parties to audit supplier factories.
To ensure compliance with US laws, Shein requires that suppliers purchase cotton from approved countries, and has built tracing systems to get visibility into the origins of cotton it uses, the spokesperson added.
Temu has not faced such questions, though its sister company received backlash in 2021 over allegations that it overworks its staff. Pinduoduo said at the time that it would provide counseling following the suicide of a worker.
Worker rights at Shein also made headlines in December, when a documentary by UK broadcaster Channel 4 alleged exploitation at two Chinese factories belonging to its suppliers.
The program claimed staff were working 18 hours a day, making the equivalent of pennies on each item. CNN has not independently verified the allegations.
Shein responded to the claims, saying independent audits had refuted most of the allegations. But it conceded that the investigation had showed workers at two of its suppliers were working longer hours than allowed.
The company has since reduced the size of its orders from those producers on an interim basis, and committed $15 million to upgrade hundreds of its partner factories.
Still, the "working conditions of workers making Shein's products remain a black box," said Lu, the University of Delaware professor.
"Shein should be more transparent about their factory conditions and workers' well-being."