Ad Blocker Detected
Our website is made possible by displaying online advertisements to our visitors. Please consider supporting us by disabling your ad blocker.
Kawhi Leonard and Paul George will have a new star running mate with them in Los Angeles, but it might be a questionable fit.
Former NBA MVP and nine-time All-Star Russell Westbrook will sign with the Clippers once he finalizes his buyout with the Utah Jazz, ESPN reported Monday.
According to two sources close to the situation, Westbrook could make his Clipper debut on Friday once he clears waivers with Utah, The Associated Press reports.
There's a chance that Westbrook could practice on Thursday once he signs and passes his physical ahead of the Clippers' Friday matchup against the Sacramento Kings, their first game since the All-Star break.
A player of Westbrook's pedigree, combined with the fact the Clippers are lacking in point guards (Bones Hyland and Jason Preston are the only players listed on their roster as a point guard) could make it seem that it's a good addition by Los Angeles.
However, Nick Wright doesn't view it that way. He thinks it's not the kind of move that any potential contender should make after how Westbrook has played over the last four seasons.
"It is beyond baffling to me that the Clippers are going to step on this same rake they saw the Houston Rockets step on and the Los Angeles Lakers step on," Wright said on Monday's "The Herd." "… If you're trying to win a championship, you cannot have this version of Russell Westbrook on your team."
Russell Westbrook will reportedly sign with Clippers
Nick Wright explained why he thinks the Clippers' decision to sign Russell Westbrook is more likely to hurt than help them.
The most recent version of Westbrook didn't bring great results to the Lakers. After struggling as a starter in his first season in the purple and gold, Westbrook put up good volume stats coming off the bench this season, averaging 15.9 points, 7.5 assists and 6.2 rebounds per game. But Westbrook shot just 41.7% from the field and 29.6% from 3-point range, leading him to be benched during crunch time as the Lakers held a 25-30 record before trading him on Feb. 9.
Wright recognized that Westbrook might have been a great player at one point, but the recent version of the 34-year-old point guard is more likely to hurt the Clippers than help them.
"Last year [I ranked] the 50 greatest players in NBA history and I had Russell Westbrook 35th, ahead of Clyde Drexler, ahead of Steve Nash, ahead of Gary Payton. He is an all-time legendary player," Wright said. "That can be true and this can also be true: In 2023, if you're trying to win games, he cannot help you. He has not evolved as a player. His biggest weaknesses have become more glaring.
"And the idea that the Clippers, in a wide-open Western Conference and actually have the best chance to make a run since Kawhi and Paul George joined them, that this team would opt into adding Russell Westbrook is beyond comprehension."
Monday's news comes after George openly recruited Westbrook in interviews and implored his team to sign him following their trade deadline trades, in which the Clippers sent out Reggie Jackson, John Wall and Luke Kennard to receive Eric Gordon, Mason Plumlee and Hyland.
Wright thinks that the Clippers messed up again by listening to their star players.
"The Clippers have made many mistakes in letting Kawhi and Paul George run everything," Wright said. "This is the latest it would appear as Paul George was the loudest and strongest advocate for this move. I don't understand why they did it."
The Associated Press contributed to this report.
Top stories from FOX Sports: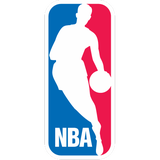 Get more from National Basketball Association Follow your favorites to get information about games, news and more